Custom homes in North Carolina can have build costs between about $100 per square foot to several times that, depending on the builder, the floor plan, the selections chosen, and the location requirements.

Get started, here, with pricing information from Travars Built Homes.
It's challenging to compare custom home builders apples to apples, with differences in materials, processes, quality, craftsmanship, energy efficiency and services – with few builders willing to detail what goes into your home, including important factors beyond "cost".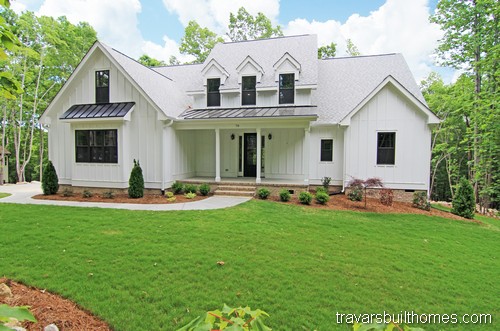 NC custom home cost per square foot: Home style
Measuring by square footage alone can be deceptive, when the size of the home is only one factor in determining build costs. The

type of home you choose

can make a big difference. A one story home has more foundation and roof, so it typically costs more per square foot than a two story home.
Architectural styles can impact your cost considerably. For example, Contemporary homes can be more expensive to build than Colonial homes.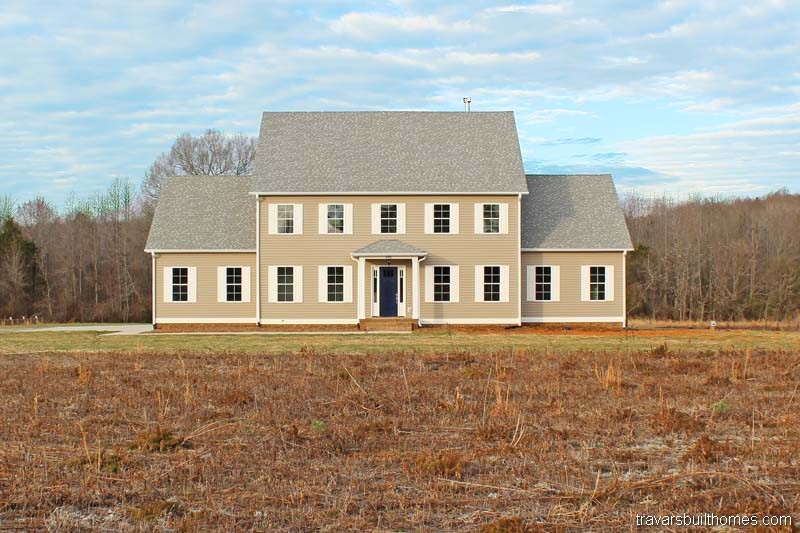 NC custom home cost per square foot: Floor plan layout
An "average cost per square foot" may also not the best indicator of value because even plans with similar layouts can have differences that impact the build cost. For example: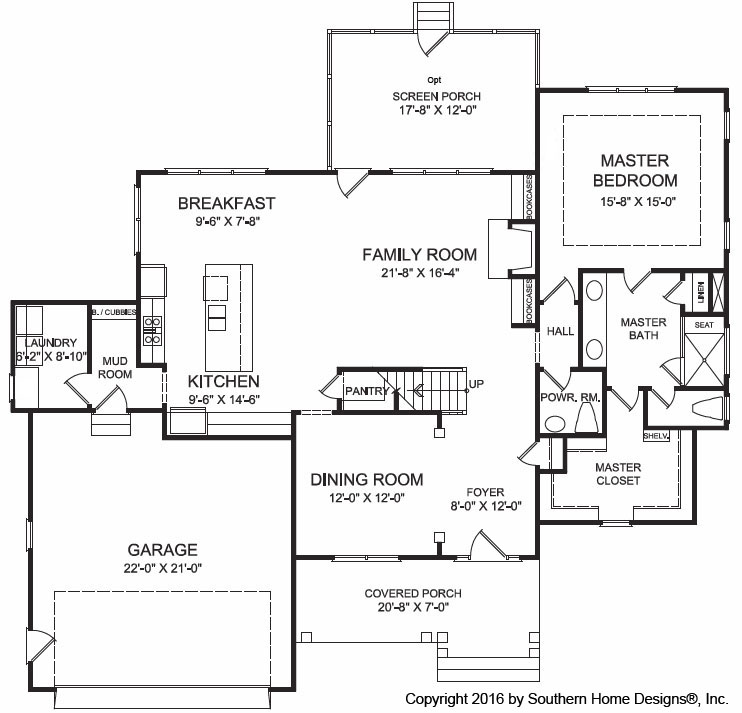 How big are the kitchens – how much cabinetry and countertops? What kind of appliances and lighting?
How many bathrooms? How extensive is the tile work?
How big is the garage?
How many and how big are the windows and doors? A wall of windows or sun room can make a big difference.
How much square footage is on the main floor, versus upstairs?
How high/complex is the roof line?
Does the home have a lot of cut outs or is it designed more cost effectively?
How much outdoor living space is included in the footprint? How big are the porches and screen porches? Is there an outdoor kitchen or see-through fireplace?
NC custom home cost per square foot: Building materials and selections
The materials you choose can change the cost considerably. The selections you choose for lighting, appliances, features and finishes can make a dramatic difference, which is why it is very important to determine what comes "standard." What builders offer can differ extensively as to what is "basic". We can

help you find a cost-effective floor plan

. And we will help you compare advantages.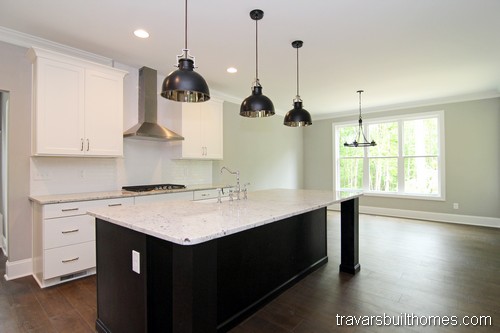 NC custom home cost per square foot: Location and building lot site work
The site work required for your lot can also make a big difference. Ask your builder

what it costs to build a home on your lot

:
Is a sewer available or do you need a septic system? Is it conventional or engineered?
Do you have over 2 or 3 acres? If so, a well may be required.
How long is the driveway? What will it be made with?
What is the topography? Do you need a tall crawl or basement?
What are the setbacks?
Is it in a neighborhood with an HOA? What are the community covenants?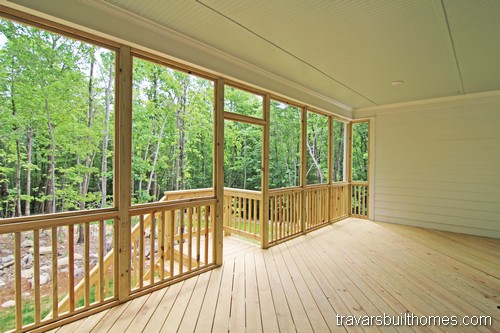 At

Travars Built Homes

, new homes from cottages to estates can cost between the $300Ks to $1 mil, depending on your floor plan, location, and what you want to build into your home.
Our quotes come with about 10 pages of details, so you know exactly what's included in your build cost – and what that means in terms of quality materials, craftsmanship, air quality, energy efficiency and everything else that can make a big difference not just in cost per square foot – but in the comfort and strength of your new home.
Want to know the cost per square foot?

We'll give you that

, too.