Ready to choose a floor plan? Make a list of everything you think you want. Divide your list into wants versus needs. For example: Do you need the master bedroom on the first floor? Would you like a large island in the kitchen? Is a multi-gen or first floor guest bedroom with a private bathroom a requirement? No matter what your "must haves/ like to haves" are, we can help you find a plan – and then modify it if you need something different.
There are a lot of online sources for architectural designs and custom floor plans. One of our favorites is Architectural Designs . Here's an example: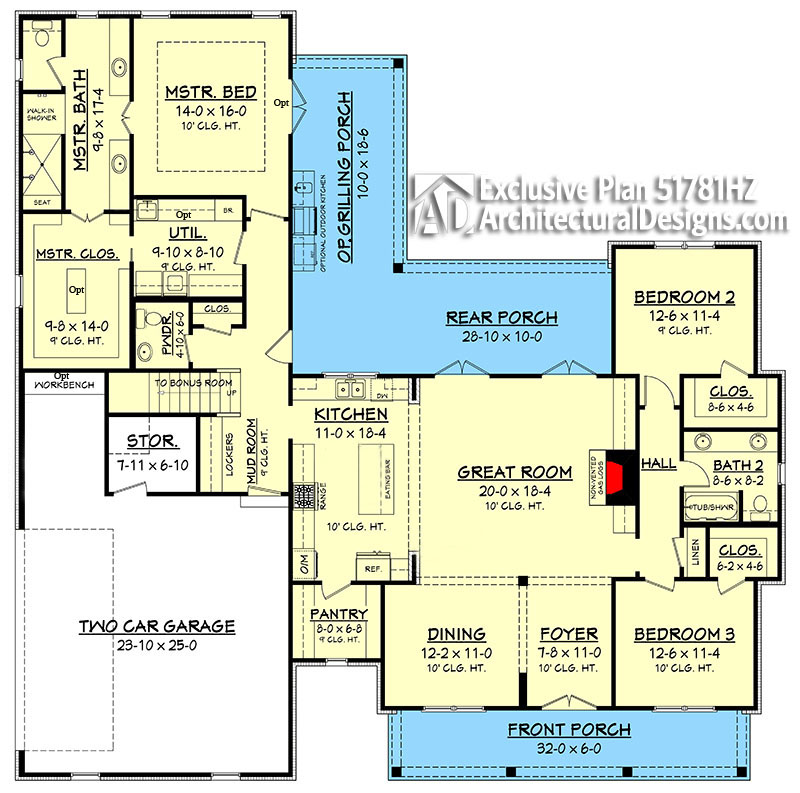 The Search
Architectural Designs makes it easy to search on their site, with handy check boxes and filters on the right hand side of the page, so you can quickly focus on elements you need. They also have lots of photos of completed homes, so you can get a better idea of what the finished product can look like – and get ideas for your own custom choices. Take a look at some end results based on their floor plans at their Client Builds tab. Or you can look at what plans they say are trending to see what what other people are building right now.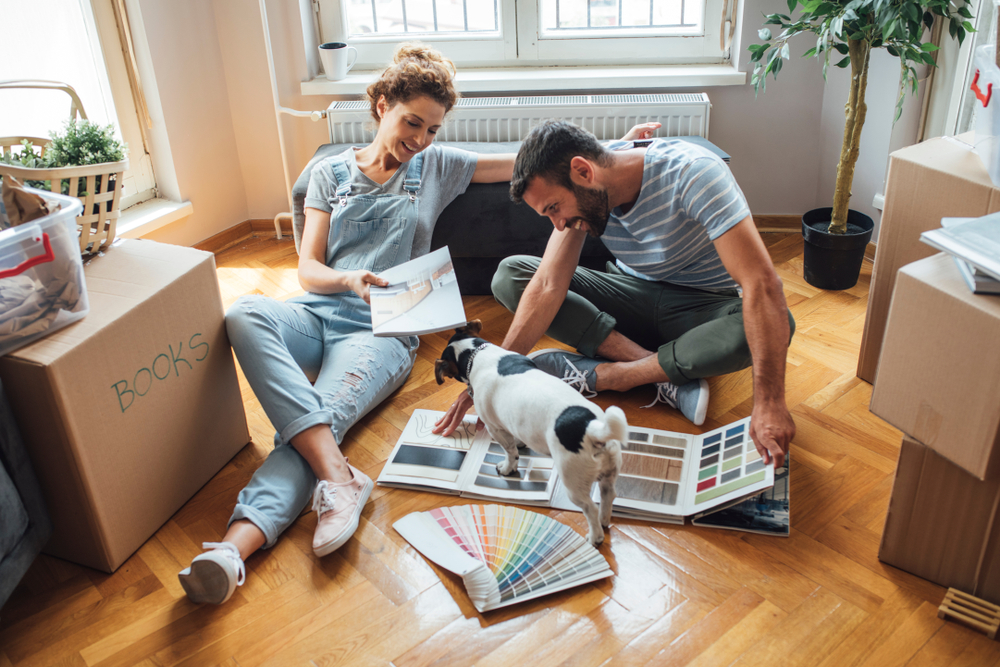 Choices
This custom floor plan site and others offer plans from lots of architects – you can find just about anything on their sites. Once you have your search narrowed down, you can do pros and cons for your favorites. We'll help fill in the details, such as what the plan will cost to build on your lot, and why some plans are more cost effective than others. We can make changes, too. Do you really like the layout of one – and the exterior of another? We can modify almost anything. What do homebuyers change most often? Adding a big master shower in place of a tub. Tucking in more pantry space. Adding windows. Expanding the kitchen island. Figuring out where they want to put their mother-in-law. The redlines you see below are changes we made to add more privacy to a guest suite by expanding the bathroom and adding a powder room for everyone else.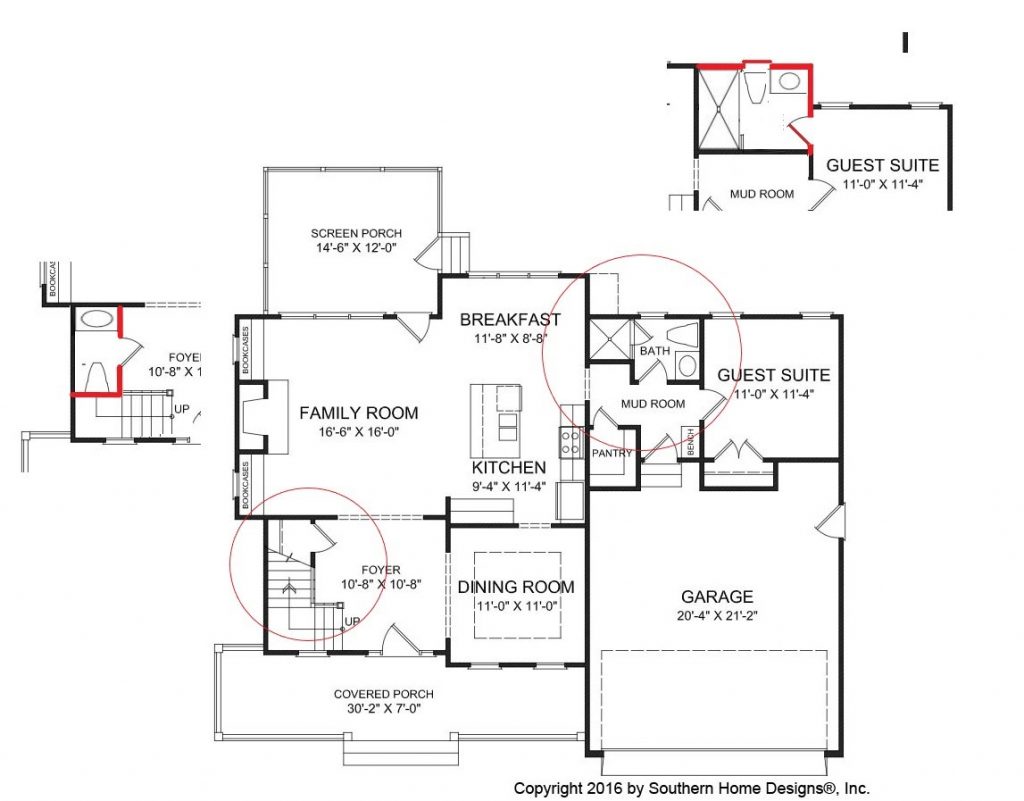 Get in touch with the team at Travars Built Homes to learn more about how to modify a floor plan. Request floor plans here. Or start your search by browsing floor plan ideas, here: