People who have watched this new home come together are calling it a "work of art." Come by this Saturday from 1-4pm at 1040 Bowers Store Rd in Siler City, NC for our Open House and see why this incredible new Modern Farmhouse, with this incredible countryside setting in a custom home neighborhood, is so wonderful. Completion expected this month!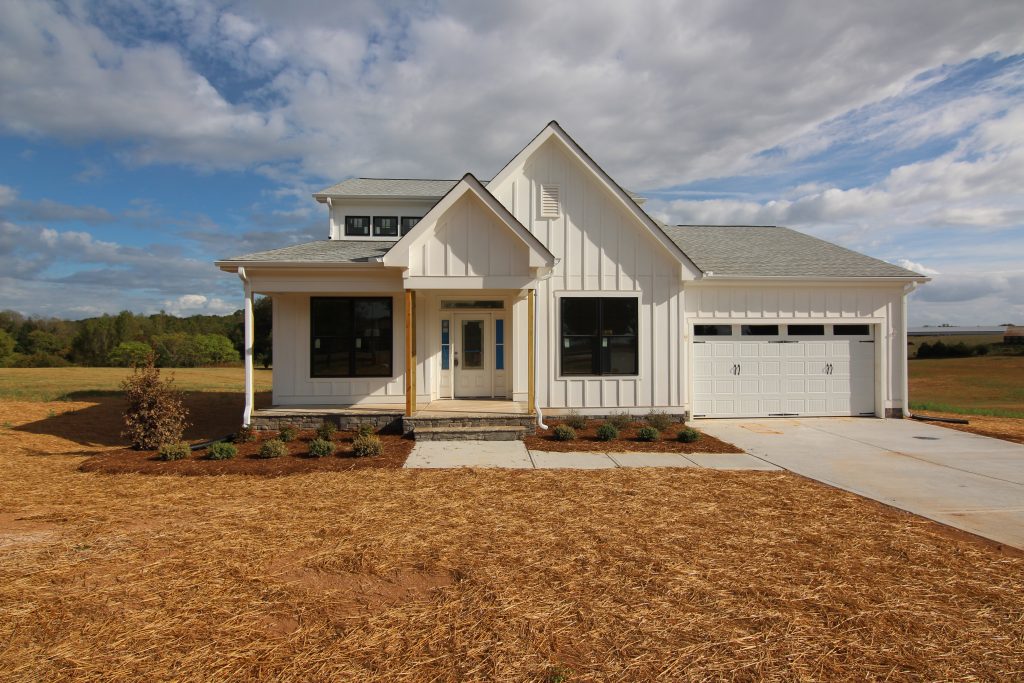 Modern Farmhouse architectural style is the top choice for today's homebuyers – and this new home has everything you're looking for:
1 – Welcoming Curb Appeal 
Dark Framed Windows on White, Board and Batt siding and simplistic columns frame this new home with the timeless appeal of neighborliness. 
2 – Big Island Gathering Area:
The huge kitchen island with tuck-under seating in this spacious kitchen will have everyone gathering around this favorite spot. Beautiful level 3 granite that follows the black and white theme of this Modern Farmhouse.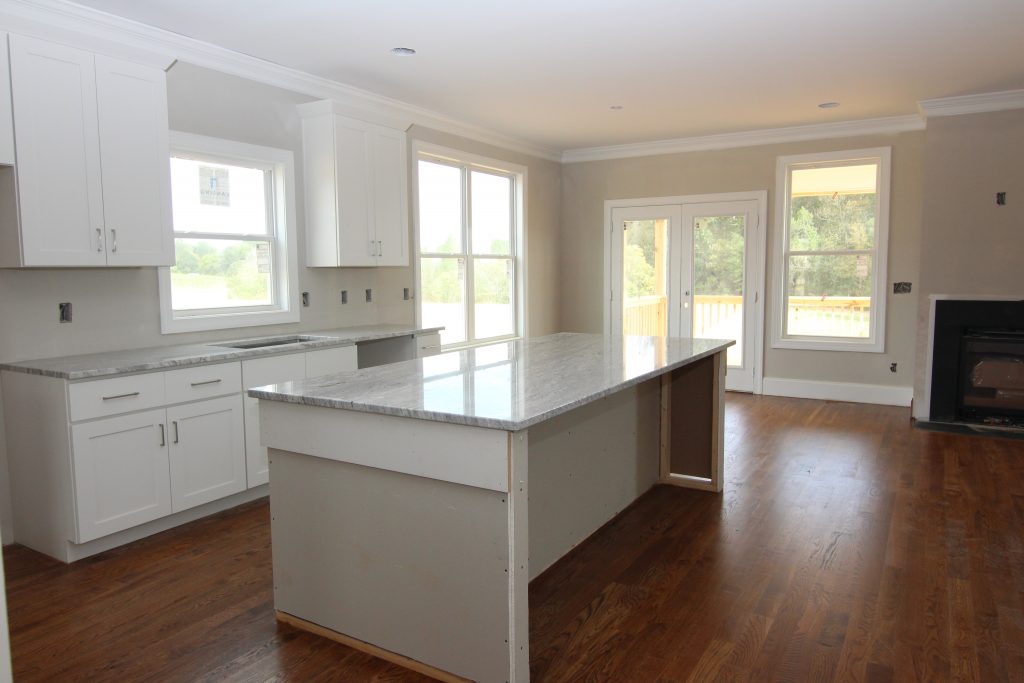 3 – Spacious Premium Cabinetry:
The sensible style of this Modern Farmhouse allows for lots of storage throughout the home – starting with the premium cabinetry in the kitchen and bathrooms – with soft close doors and drawers.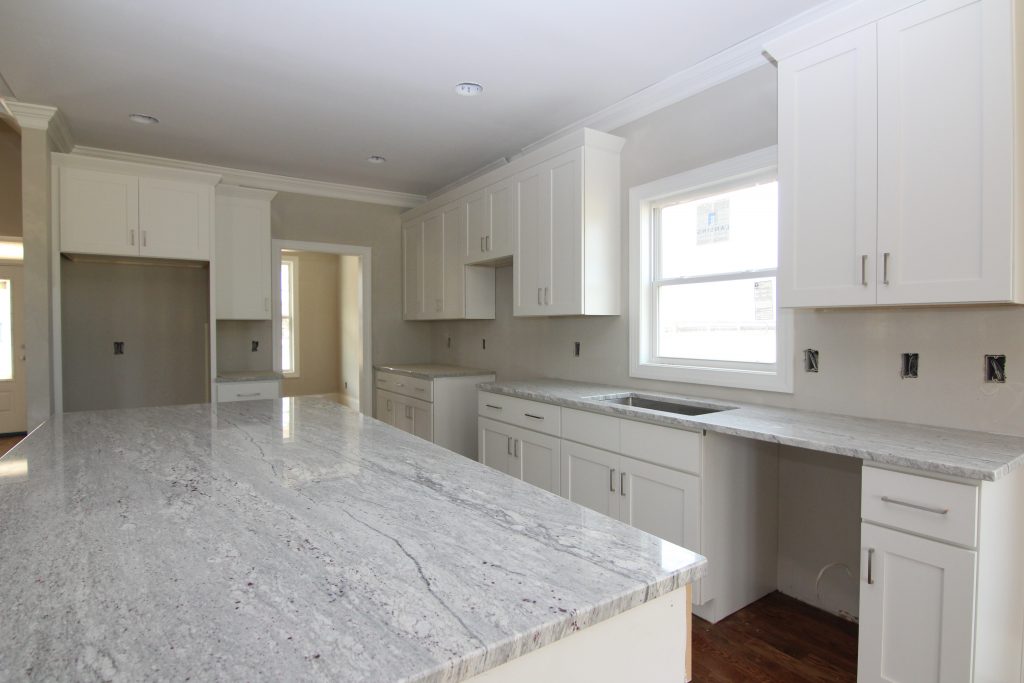 4 – Big Covered Porch out back:
Enjoy the countryside views and peaceful landscape around this Modern Farmhouse on the huge covered porch out back. It isn't just the front of the home that benefits from a covered porch with this delightful new home.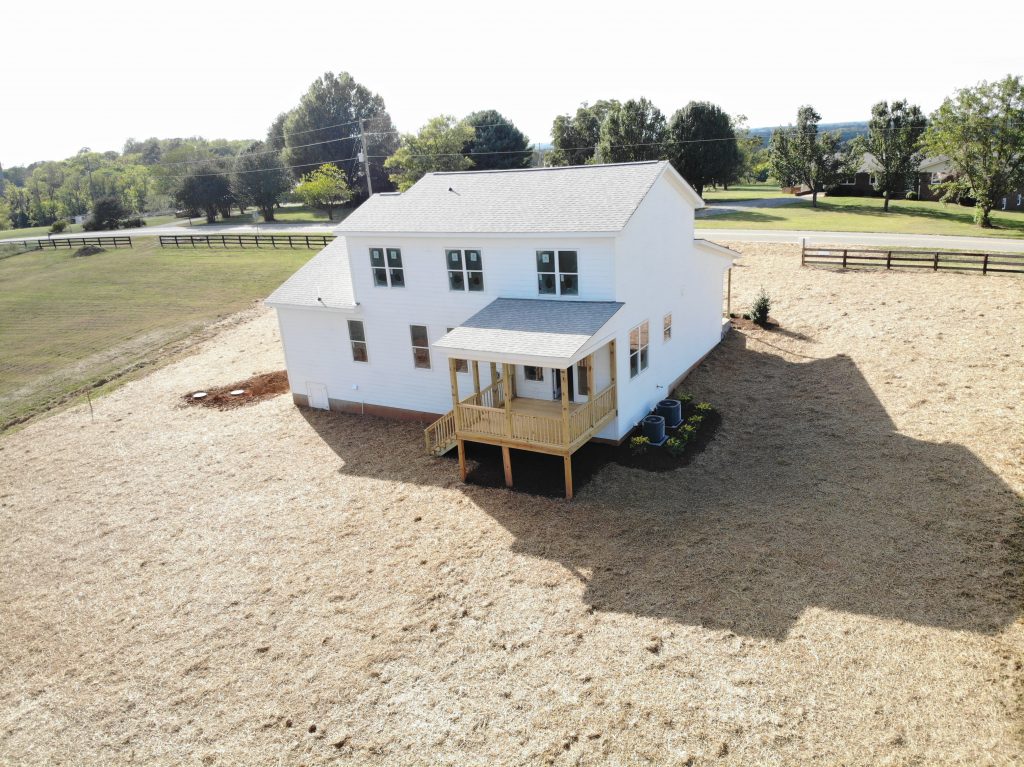 5 – Lighting:
We're still finishing up the lighting for this home and you're going to love it! How's that for a sneak peak at the Modern Farmhouse theme reverberating throughout this new home!
Want to build a Modern Farmhouse somewhere else in Chatham County or the Raleigh region? There are dozens of Modern Farmhouse floor plans we can build for you – and we can modify them, too, to fit in your favorite features. Here's another example of a Modern Farmhouse we can build for you in NC!
Get in touch with the team at Travars Built Homes for more floor plans and details about building a Modern Farmhouse – or any other style of custom home. Or browse some floor plan ideas, here: