"Modern Farmhouse" conjures a feeling of peaceful countryside living. But in a traditional sense, this popular architectural style adapts the term "farmhouse" loosely.
Looking for modern farmhouse builders? Travars Built Homes can build a custom farmhouse on your lot in North Carolina. Here's how:
---
A Modern Farmhouse is actually one of the most adaptable architectural styles, with the flexibility to invoke touches of urban, contemporary, traditional and industrial effects, on a palate that can be easily personalized with your own whimsey – like this: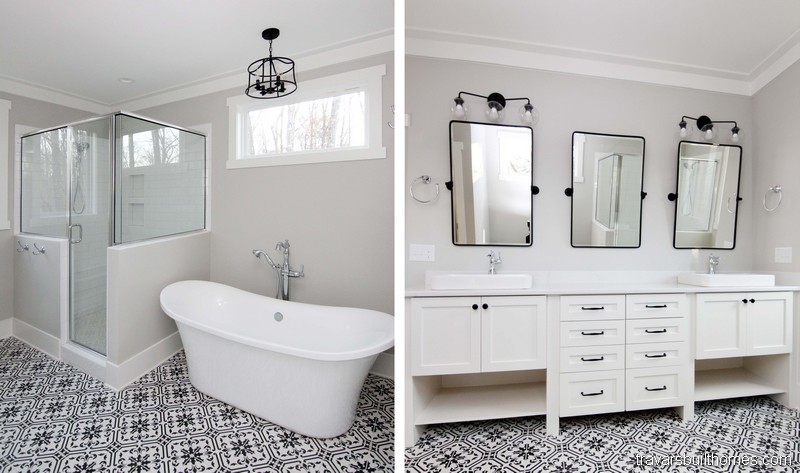 Add a touch of Shiplap walls. Hint of cedar. Traditional brick fireplace surround. (Or a wide variety of other outdoorsy touches.)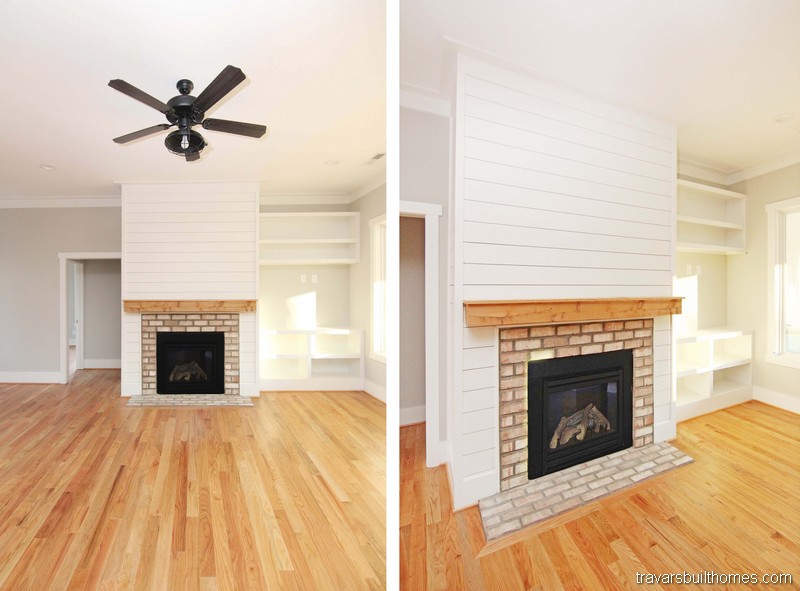 Nothing says "Modern Farmhouse" better than white board and batt. Metal roof accents. Black framed windows.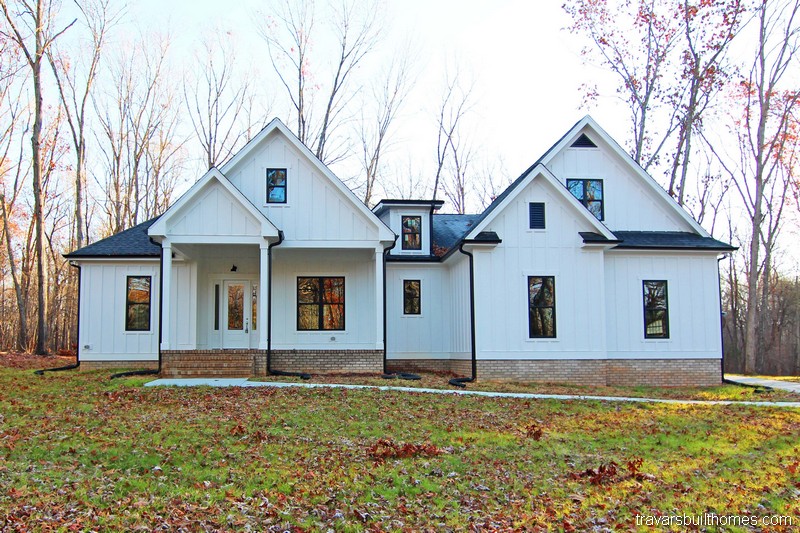 Carry that theme inside, with back to back to basics simplicity in white and black kitchens designed for home cooking.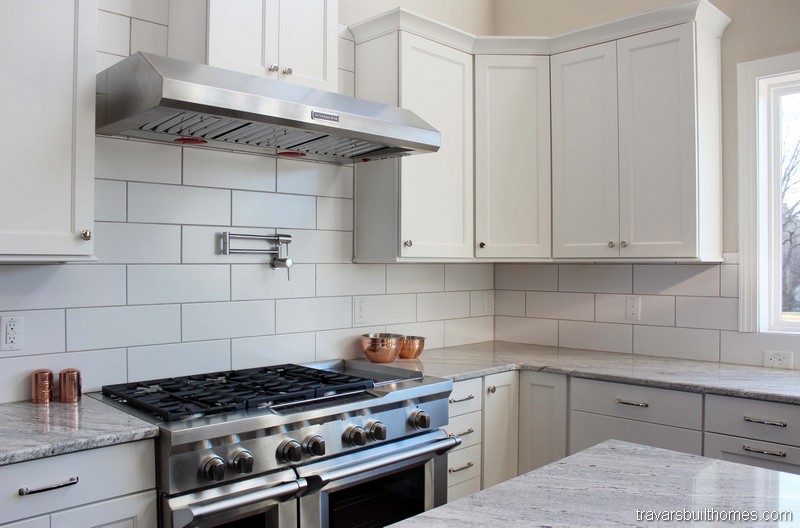 Modern Farmhouse kitchens get a lot of attention, as a great place to combine contemporary and urban appeal, with ample space to create.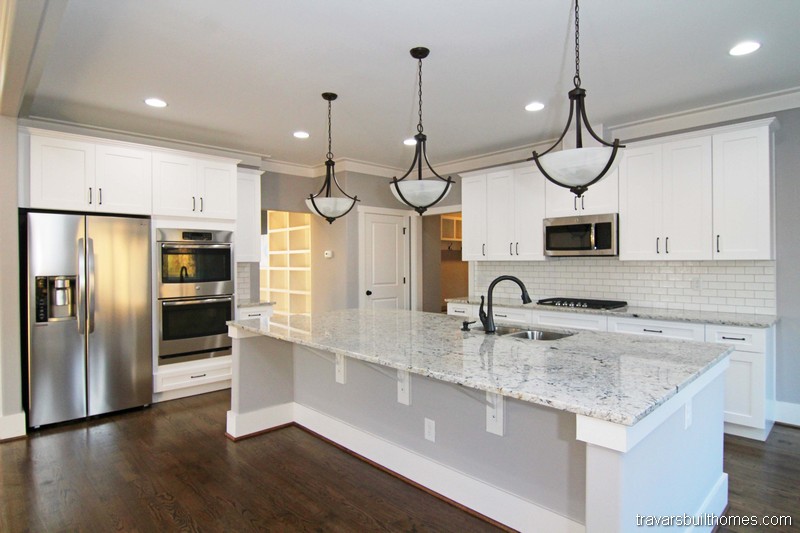 Be clever with black hanging lights when you design your Modern Farmhouse feel. Consider creating a sense of support structure, with cedar wood beams in the ceiling.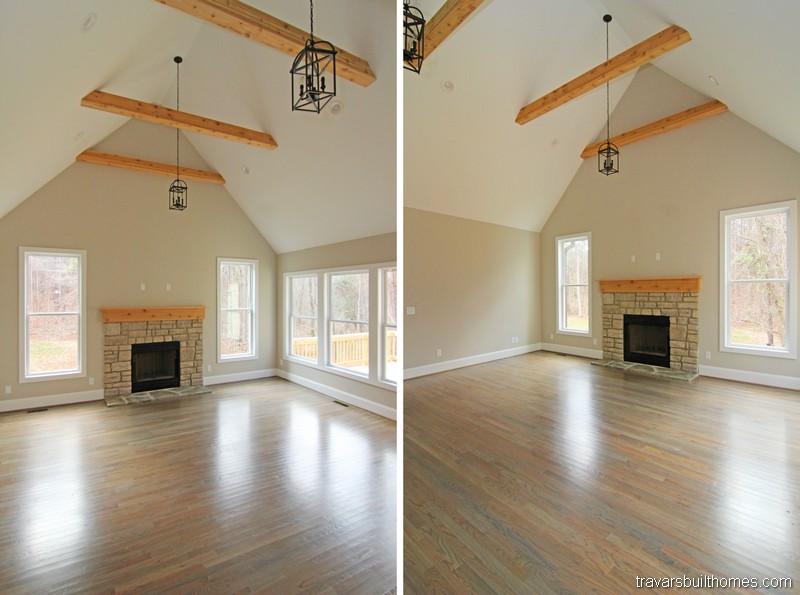 Another mix of architectural styles in Modern Farmhouses is the industrial look of metal to add functionality and style, like sliding barn door accents with black light fixture tie-ins.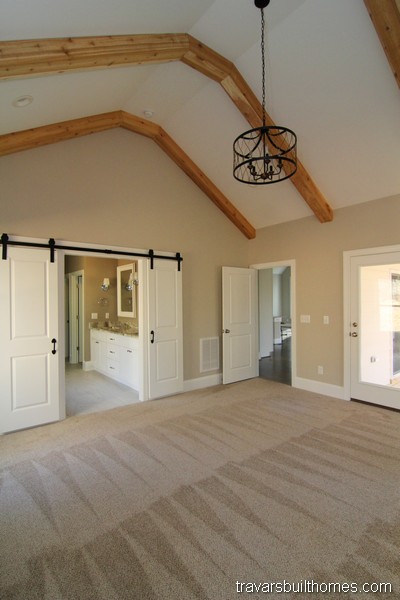 Consider the artistry of hand painted look like these faux wood gray framed mirrors, set amongst lantern style lights. Can you name the 3 architectural styles that blend into this small space?
Like the look of black framed windows that's a signature look on many Modern Farmhouse exteriors? Carry that through to the glass in your bathrooms, for a bold, contemporary feel.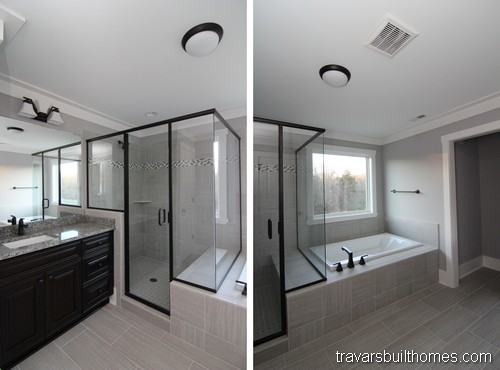 Take your time looking at tile choices – what you do with your floors can add a lot of personality to small spaces. See how different a laundry room can look with a black and white pattern like this:
Versus a black and white tile floor pattern like this. (Note the open storage spaces, too, that are also a big trend in Modern Farmhouse new homes in NC.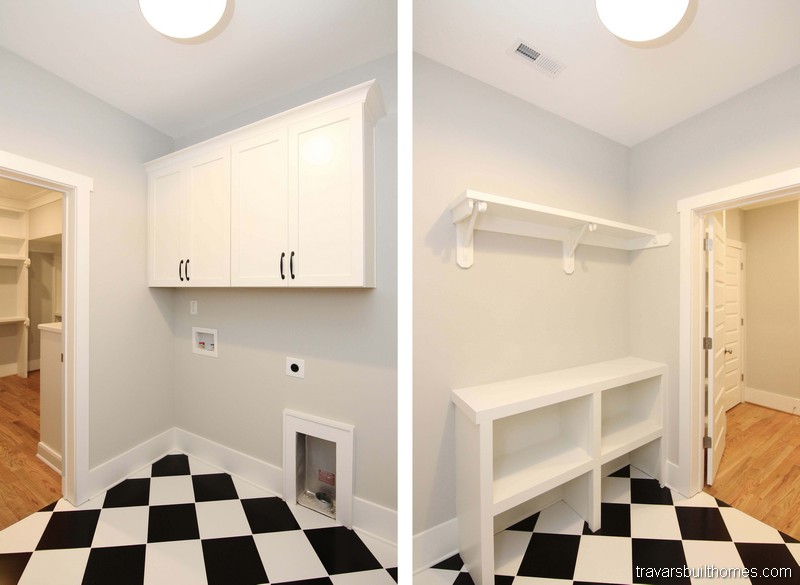 Ask your NC custom home builder how many places you can add built-in storage centers, cabinets and closets. You might be surprised at the flexibility you have when you design build your new home with a builder like Travars Built Homes.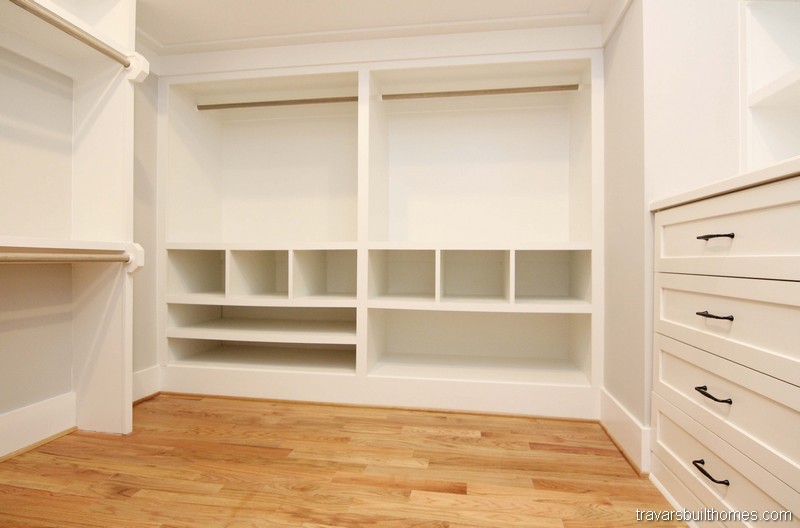 Drop zones are a huge draw for every architectural style of new homes – and a must for a Modern Farmhouse feel. How big do you want it to be? What kind of tuck away access do you want it to have?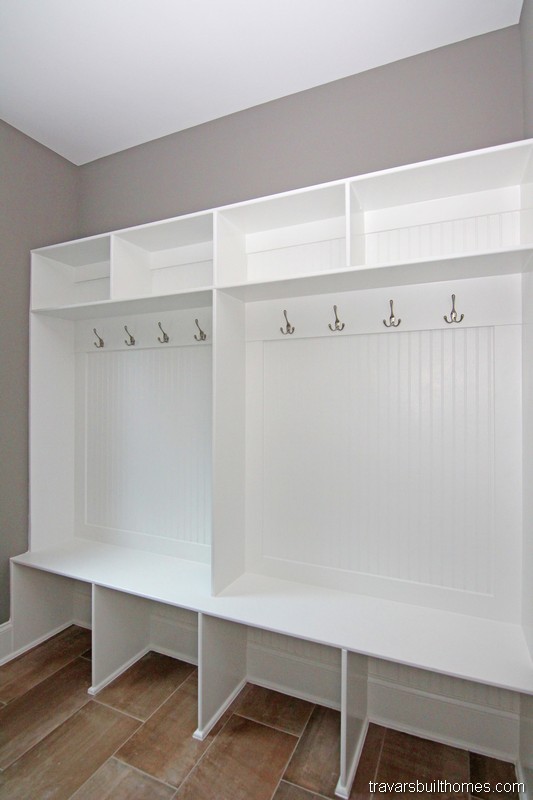 Bathrooms are one of the best places to mix architectural styles to achieve today's Modern Farmhouse appeal – like this blend of quaint and classic, with a barn style framed mirror, trough sink and chrome faucets.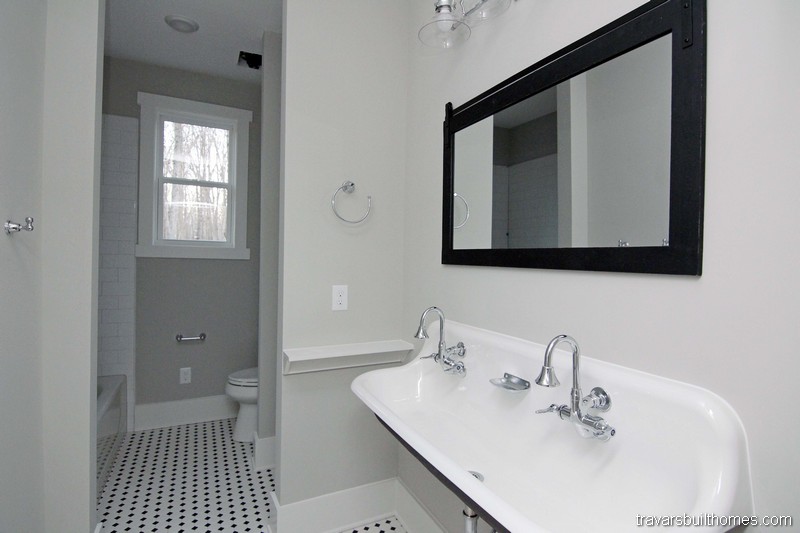 Get started here: