Every Travars Built Home starts with collaboration
TBH is a trusted Chatham County home builder. Our team brings decades of award winning experience to custom home building in Pittsboro, Chapel Hill, Raleigh, Durham and the surrounding regions of North Carolina. We work closely with you throughout the custom home build process.
Consider choices for cost effective floor plans that fit your lifestyle and budget.
Modify your layout to add multi-gen, accessible, or other custom changes.
Build your new home with high quality materials, craftsmanship, and a passion for home building.
Access turnkey services for the build of your home including permitting, site work, septic, well, and construction on your lot.
Choose between a wide array of options and upgrades. You will go over all options during design sessions with knowledgeable experts and local vendors. These vendors will help provide guidance for your selections.
Experience transparency on the timeframe to build your home. The construction start date determines the typical timeframe to build. The timeframe will depend on the size and type of home and the location of the build.
Receive an in-depth quote based on your specific location. The depth of detail included in your quote will help you know what to expect across the entire build process.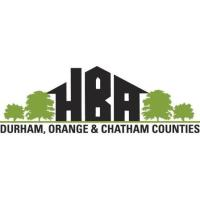 Contact TBH, Chatham County home builder, to get started: