At the entrance to Chatham Park, Penguin Place in Pittsboro NC is an interactive restaurant trio provides plenty of space and seating indoors and out, to gather with friends and family.
Penguin Place is a great place to get together, in the town of Pittsboro. Located at 15-501 and Hwy 64, there is something for everyone, with a co-op feel between this trio of venues.
Root Cellar
The Root Cellar offers family dining, from-scratch meals, sandwiches, baked goods and soft drinks. House of Hops, next door, offers over 400 different beers, 24 taps, large screen TVs for sports viewing and even welcomes dogs. Marco's is just two doors down and offers some of the best pizza in town.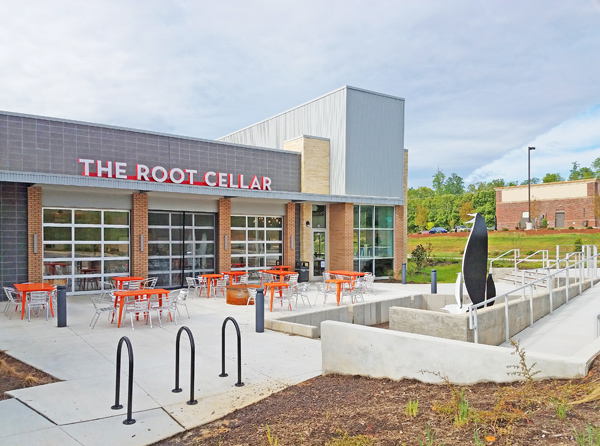 The Root Cellar offers neighborly greetings from the folks behind the counters and a warm décor that will make you feel right at home.

But what is Root Cellar

? This already popular restaurant, catering company, bakery, and café combines gourmet food with homespun appeal. Their specialty is scratch-made foods, featuring local products with ingredients from nearly a dozen local farms. Their menu has a wide variety of options. Sodas with home-made appeal are refill yourself which is even more enticing – try the rootbeer! Root Cellar is open every day but Tuesday with breakfast, lunch, dinner, baked goods and local coffee. Some of our favorites on the menu are the Daily Omelet Special with grits, the Triple Decker, BLT chicken Ceasar wrap, and the Cubano.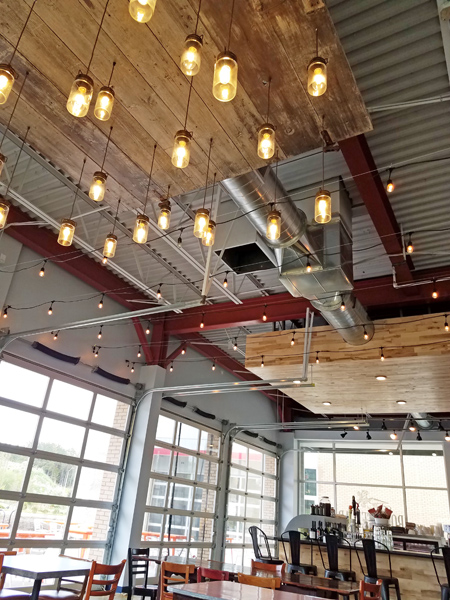 Penguin Place Pittsboro NC
In addition to using ingredients from nearly a dozen local farms, the Root Cellar also sells many items made in North Carolina, including Cloister Honey, Foster's Market 7-Pepper Jelly, Big Spoon Roasters Peanut and Almond Butters, The Phantom Bakers Bars, and Carolina Grits.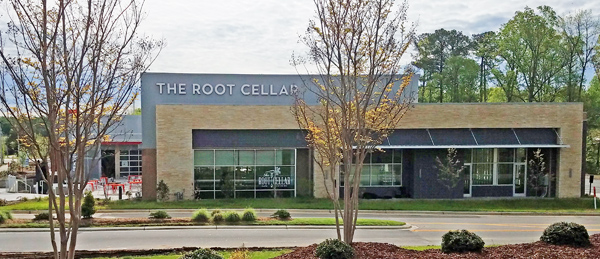 Too busy to cook during the week? You can get a whole week of

meals to go

, made fresh for you in about 30 minutes. While you are waiting for your order, check out their market with many specialty items like dry pasta, pancake syrup and mixes, spice rubs, marmalades and jams and a whole lot more.
House of Hops
This is the third House of Hops franchise in the Triangle Region, with the other two located in Raleigh. So if you are familiar with the name you know what to expect. House of Hops has

24 beers on tap

, and constantly rotate new ones in. Perfer a bottle? House of Hops stocks over 400 different bottle and can beers. Looking for beer to go and not sure you want to commit to something you haven't tried before? Create your own 6 pack to go and mix and match – such as a mix of IPA, Sour and a couple of Browns.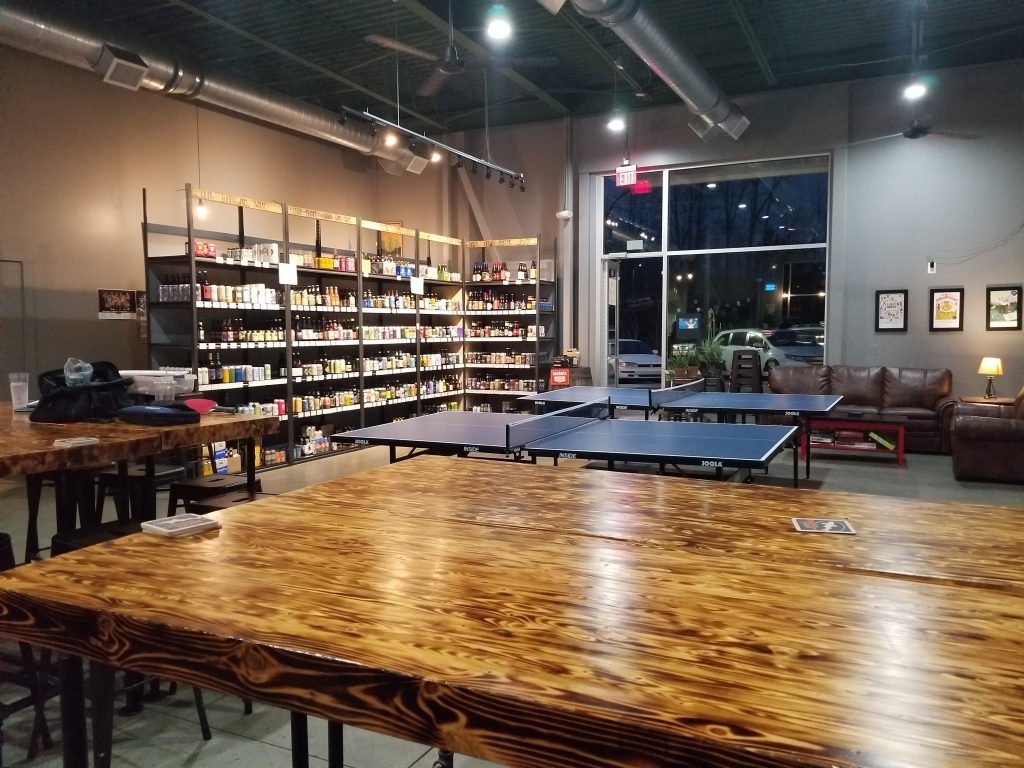 Along with other certainties in life, it's good to know that House of Hops has a bowl of water for your 4 legged friends. Dogs are welcome inside at House of Hops as long as they are on a 6′ leash.
A couple of couches provide a home-like setting to lounge in if you don't want to sit at the high top tables, and there are plenty of activities for everyone, including ping pong, a weekly run club and regular events like trivia, live music and chili cook-offs – even more reason to visit House of Hops!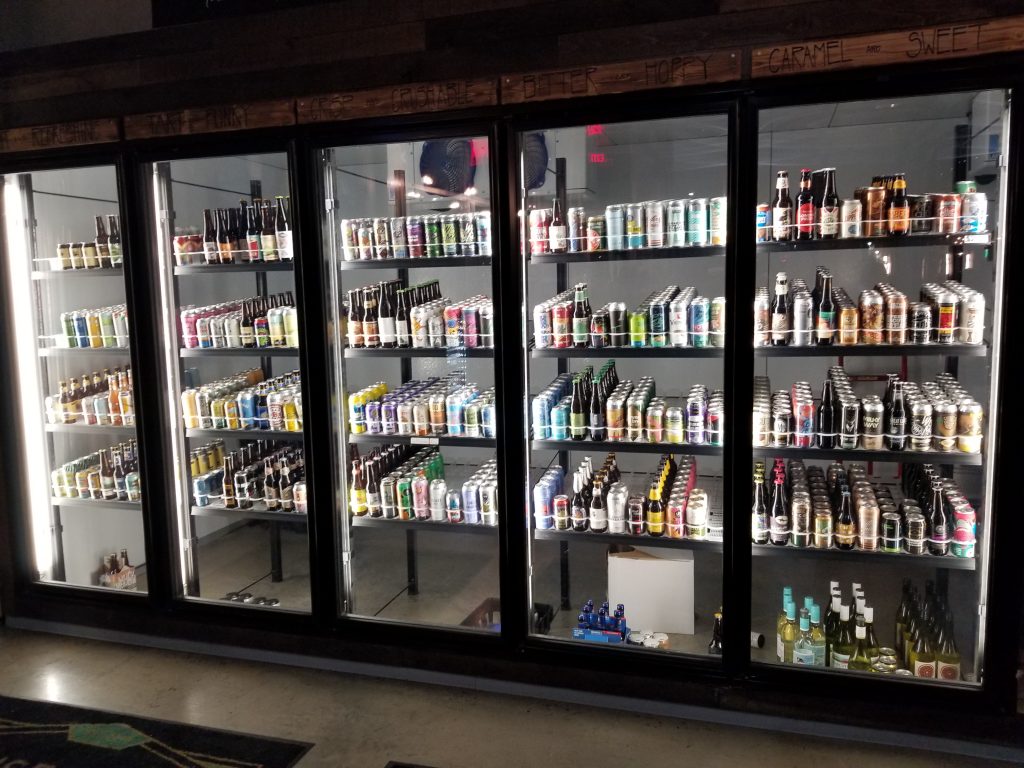 House of Hops does not offer food but you can place a order next door at Root Cellar and they will bring it over to you!
Marco's Pizza
Marco's was founded in 1978 by Pasquale "Pat" Giammarco. The

authentic Italian quality

is still drawing a crowd, with dough, sauce and cheese all made fresh – never frozen.

Feel like a sandwich or salad? Marco's menu includes lots of choices.
You can place your order at Marco's and hop next door to drink a beverage, play ping pong or other games, and hang out with friends while you wait. Marcos will bring your pizza to you at House of Hops – and you can eat it there!
Penguin Place is another favorite top place to go to eat in Pittsboro – in the middle of one of the fastest growing areas in North Carolina.

Travars Built Homes

is your local Chatham County custom builder – and we love this place.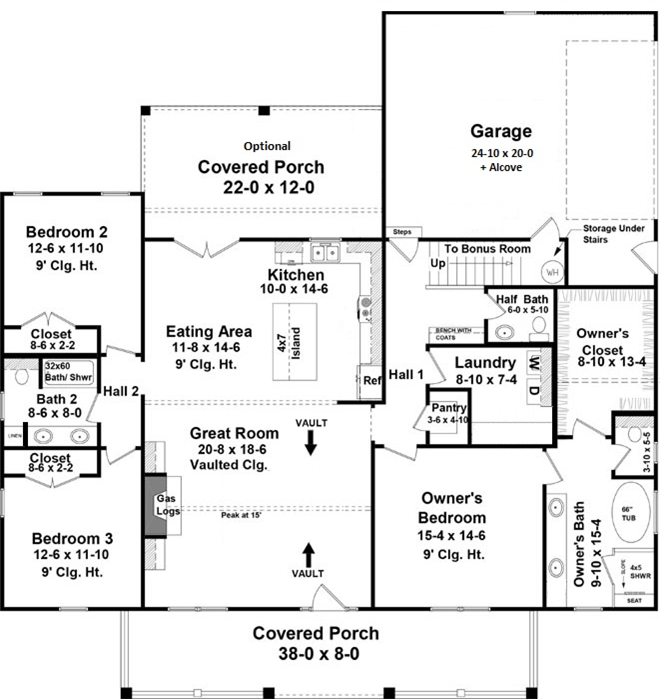 Need a floor plan?
Our house plan search tool makes it easy to narrow down your favorite custom floor plans. Search by home size, beds, baths, types, and special features. We work with designs from many custom home architects, so let us know what you like about the homes you see here, and we will send even more from our database of favorites.