2909 sq ft | 4 Beds | 3.5 Baths | One Story | 2 Car Garage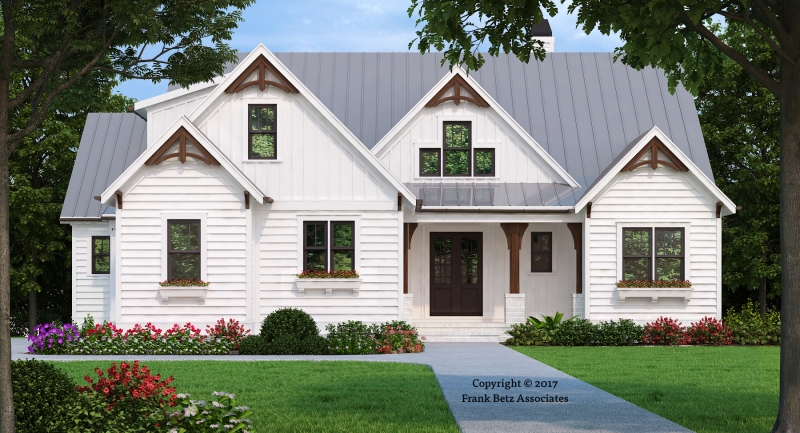 Hickory Flat | Modern Farmhouse Floor Plan
This Modern Farmhouse includes an inviting front porch, vaulted family room with built-ins and fireplace, open kitchen with gathering island and banquet sized dining room. Upstairs the Hickory Flat, by Frank Betz, has a fourth bedroom with walk-in closet, bath and bonus room. An optional vaulted covered porch and screen porch can be added to the back.
Request a floor plan for the Hickory Flat:
 Search for more plans from architect Frank Betz here.