Looking for house plans with outdoor living spaces? Proximity to outdoor living in the comfort of home is one of the top reasons homebuyers choose to build a custom home in North Carolina.
Big screen porches like these examples from Travars Built Homes provide popular fresh air spaces for everyone to get together.
Add an outdoor wood burning fireplace wrapped in stacked stone for year-round warmth.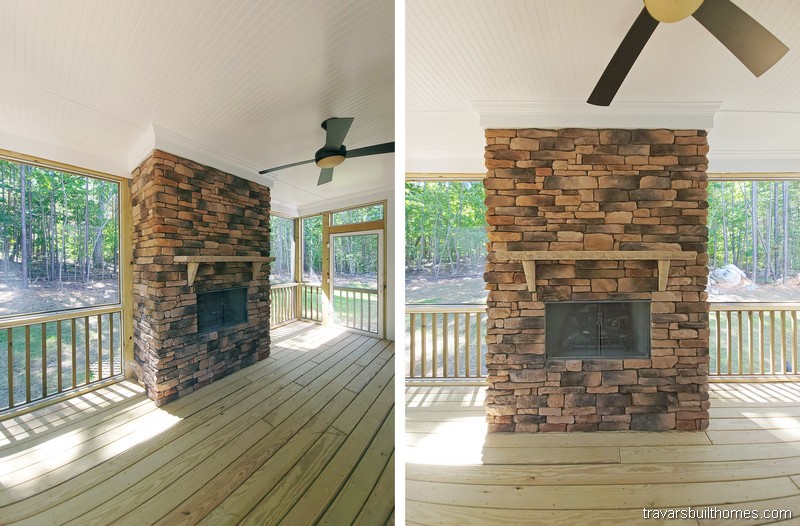 Examples of House Plans with Outdoor Living Spaces
When your biggest gatherings will be in your outdoor living area, we go all out to give you the space and amenities you need.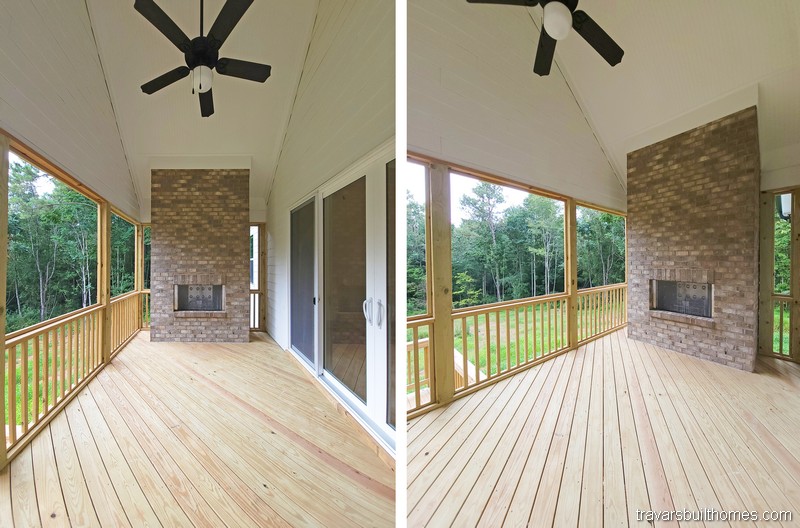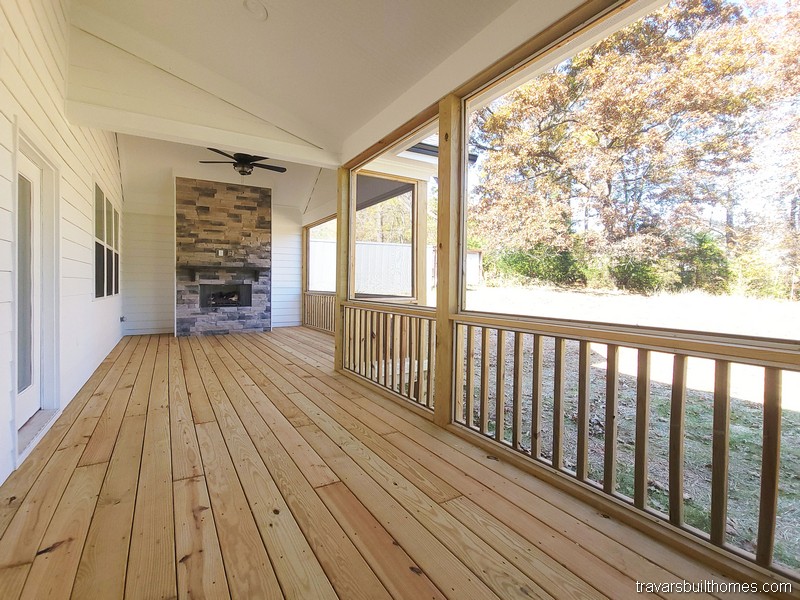 Big windows into covered porches offer a feeling of extra space to gatherings that look out into the extended living areas.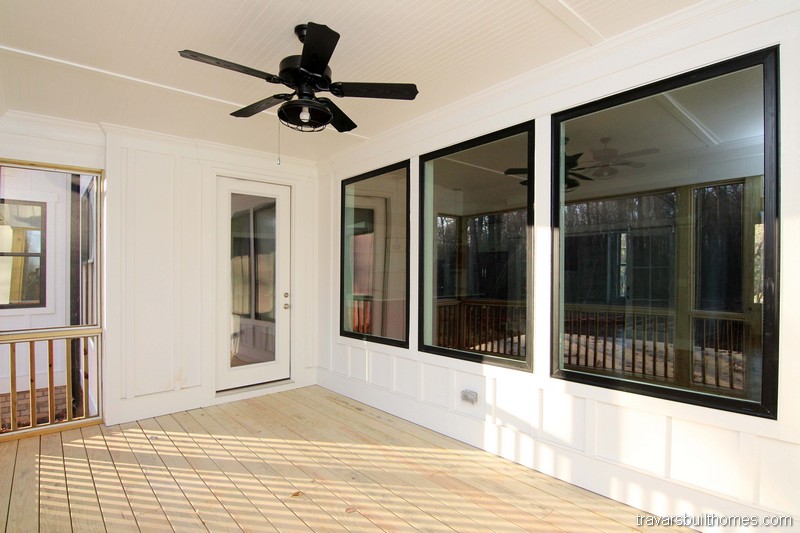 Vaulted rooflines can offer soaring ceilings that add to a feeling of protected spaciousness.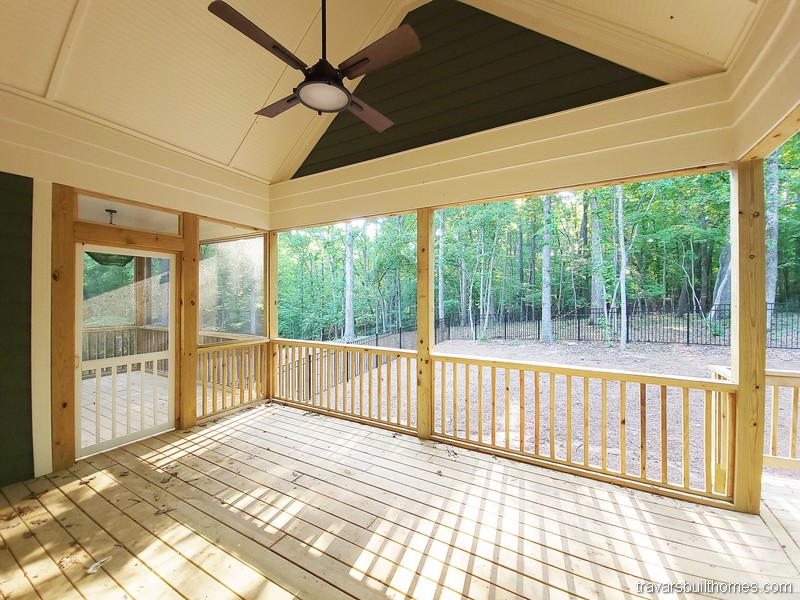 Architectural artistry can bring unique dimensions to indoor/outdoor living.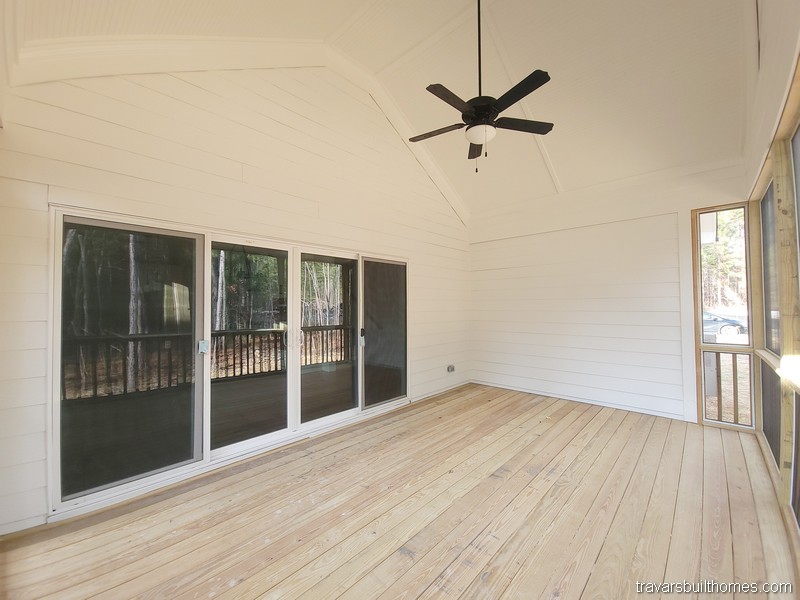 Add even more flexibility to indoor/outdoor living with a four seasons room, with windows everywhere to optimize natural light.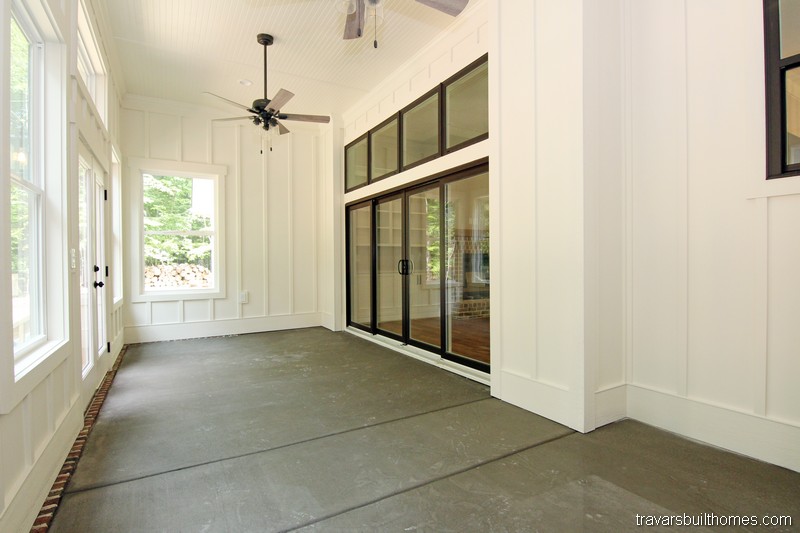 Premium treated wood decking can give a big covered porch a casual, comfortable feel.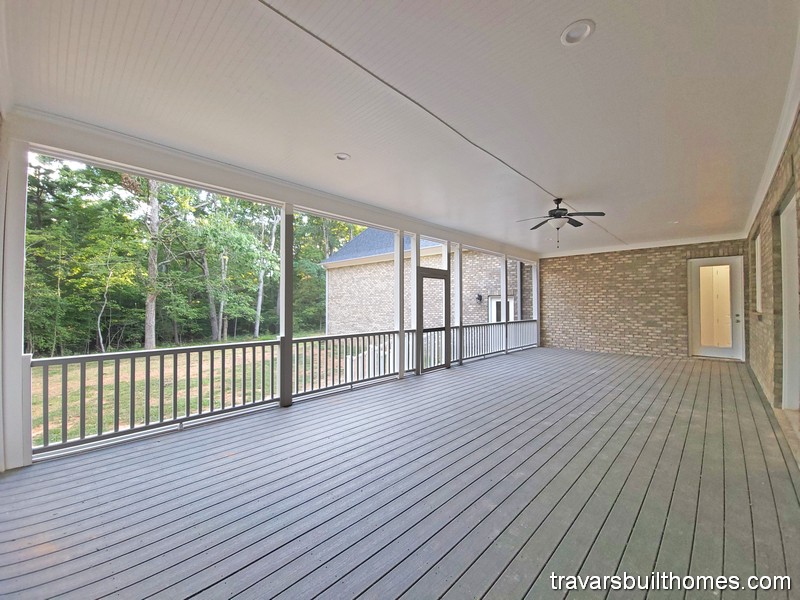 Direct access from the primary suite can bring separate space for relaxation.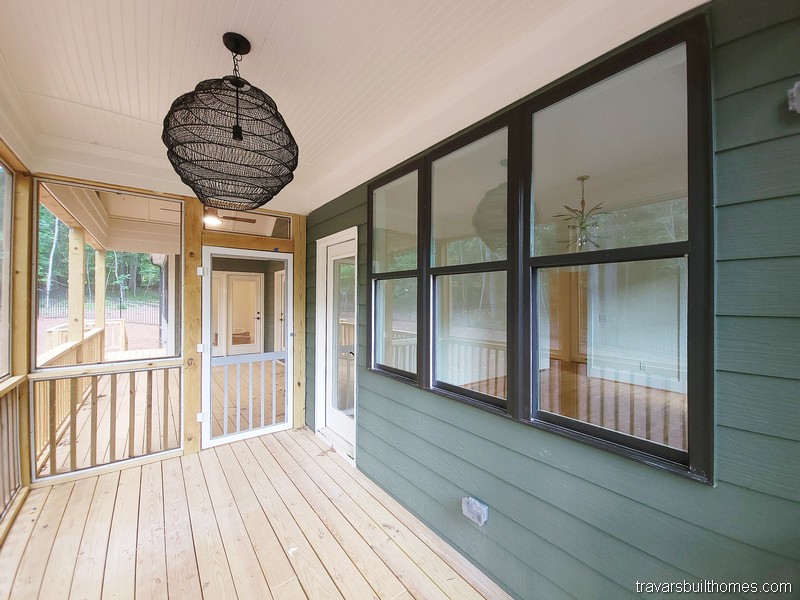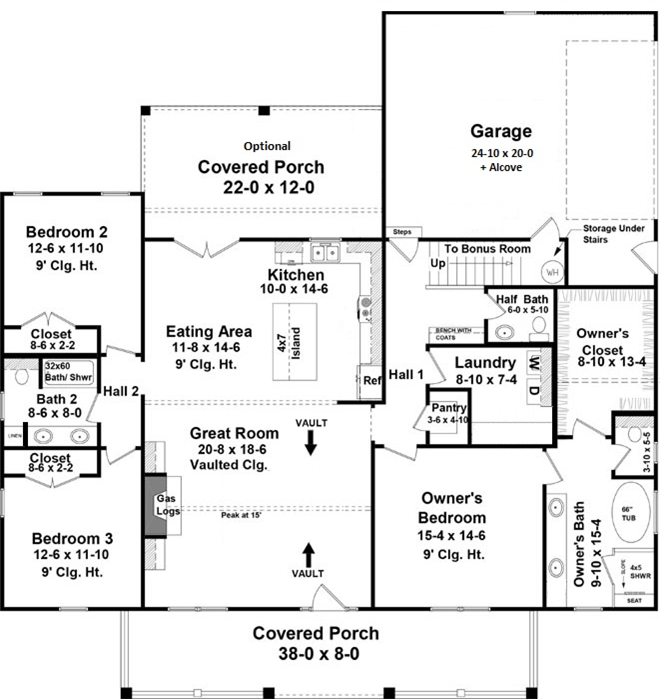 Need a floor plan?
Our house plan search tool makes it easy to narrow down your favorite custom floor plans. Search by home size, beds, baths, types, and special features. We work with designs from many custom home architects, so let us know what you like about the homes you see here, and we will send even more from our database of favorites.