Wondering where to go to play frisbee golf in Pittsboro, or just need some fresh air? Getting outside and going to the park has a whole new meaning at Rock Ridge Park, just a few miles from the center of Pittsboro.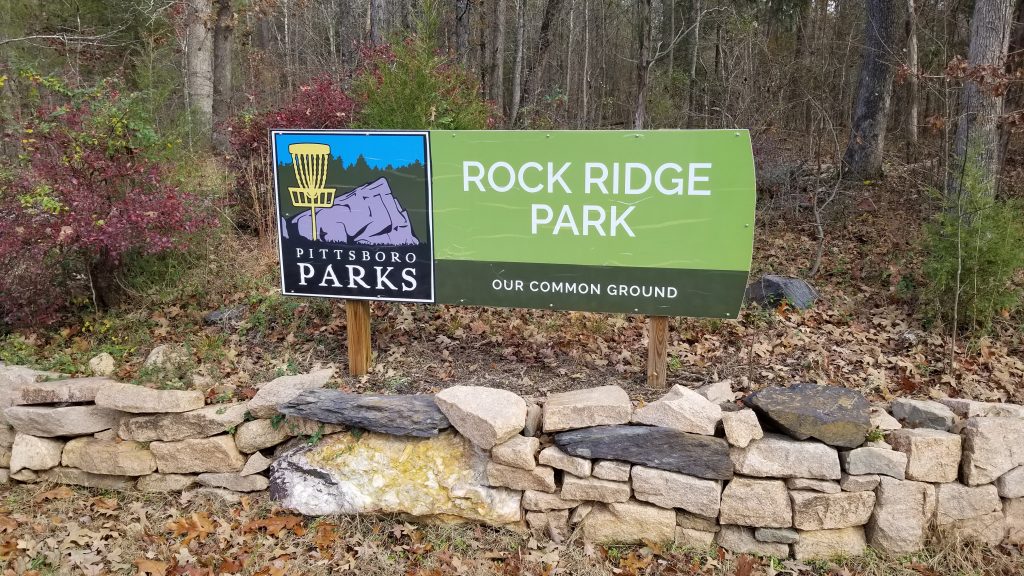 Things to do in Pittsboro at Rock Ridge Park include an 18 hole disc golf course, paved jogging trail, picnic area and play ground. Rock Ridge Park is a fifty two acre neighborhood park set in rolling hills of mature hardwoods.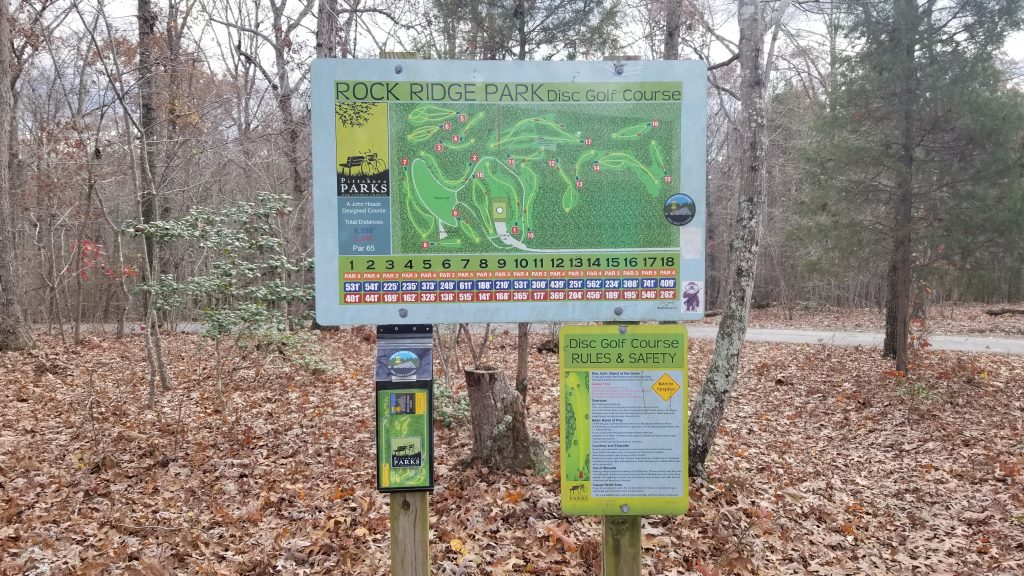 This is a terrific frisbee golf course that winds through scenic rolling terrain, designed by John Houck. He's the Head of Course Design for the International Disc Golf Center, and has designed more championship disc golf courses than anyone else living today, so you know this is going to be good!
Bring something to write with if you want to keep score – cards are provided. If you've never played before, it's a great time to start! Keep it simple at first, borrow a couple discs from a friend or pick up a "starter" disc, even Walmart carries them in the sports section. You'll enjoy following the trails and seeing how close to the goal you can send your disc.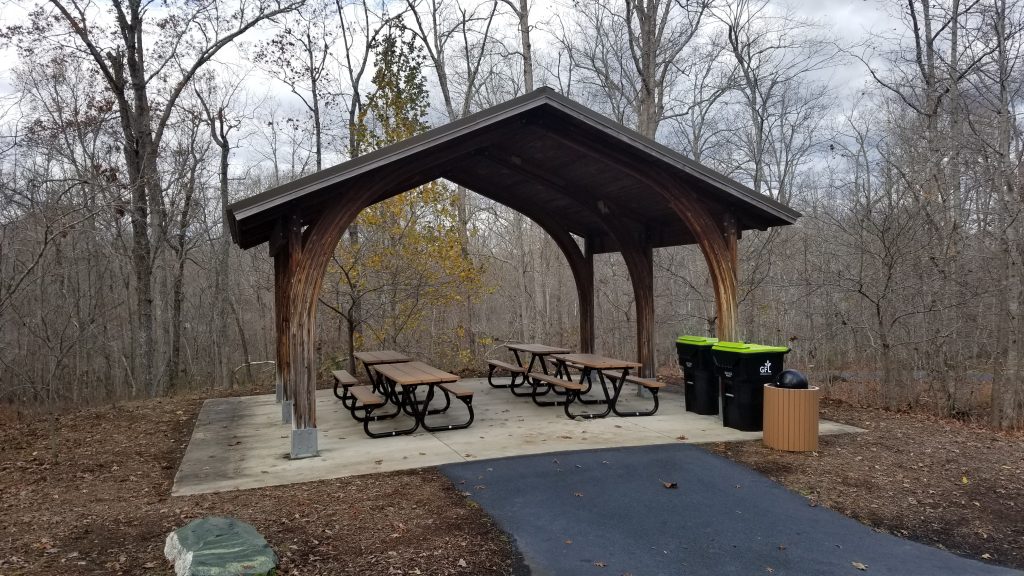 Top things to do in Pittsboro include some great ways to stay in shape, for adults and for kids. Check out the teeter totter, trolley, slides, and benches, which can augment your CrossFit routine. Not pictured is a wonderful playground for the kids, with a very creative "natural theme" play structure, a trolley to ride, and much more.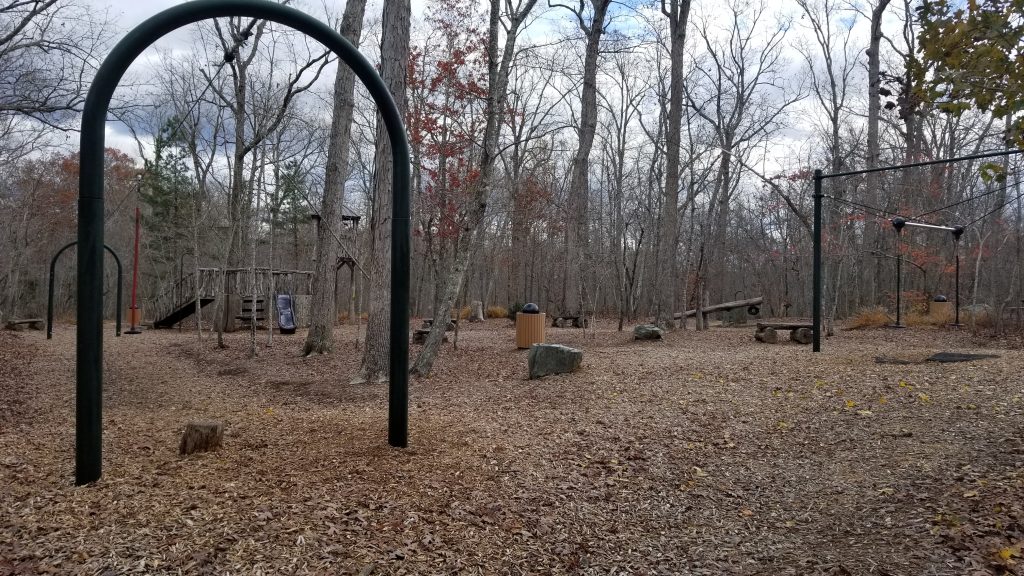 Living in Chatham County can offer a relaxed environment. You can enjoy the peaceful setting of the countryside, much closer to the amenities of the Raleigh metro area than you might think. Check out some other top things to do in Pittsboro, here:
Considering building a new home in the Pittsboro area? Travars Built Homes can help you find a lot and work with you to create your custom home in Chatham County or anywhere within about an hour of RTP. Browse a few of the hundreds of available floor plans, here: