You have a lot of choices for flooring in North Carolina new homes, from hardwood to tile and carpet, as well as custom options.
Travars Built Homes offer the highest quality features, finishes, materials and craftsmanship, including real oak hardwood flooring in every home.

See what else comes, standard, here.
All types of flooring will see some wear and tear over time. But which types of hardwood flooring stand up best to daily traffic from people and pets? Here are 10 tips for choosing hardwood flooring in NC new homes: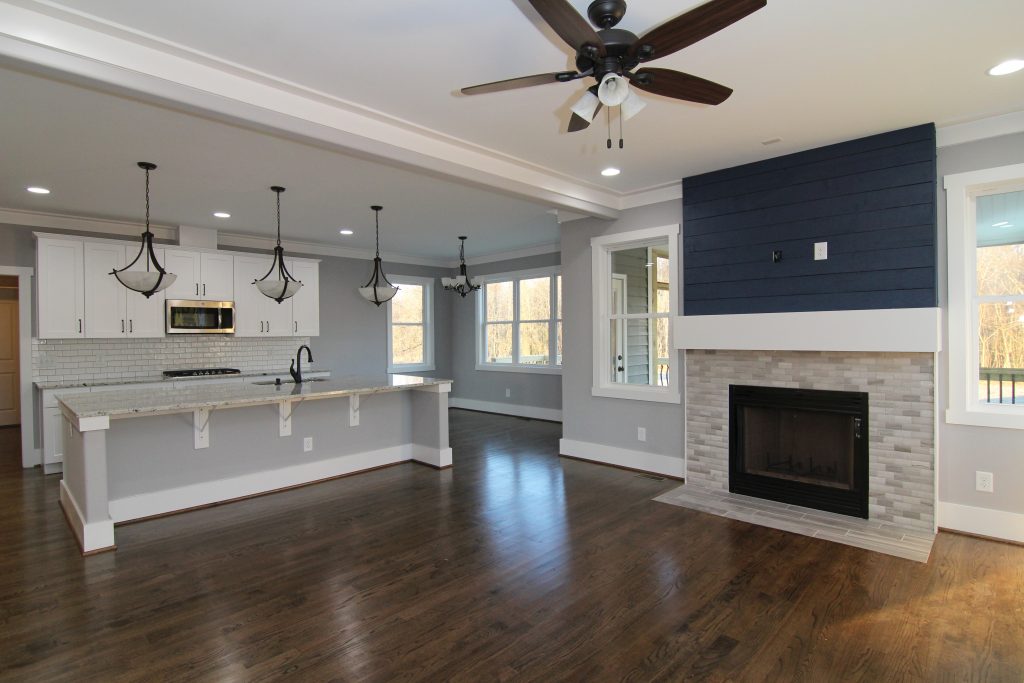 Hardwood flooring tip #1: Soft woods cost more — and provide less protection
If you want to avoid flooring that dents easiest, avoid American Cherry, American Walnut, and Pine. Better versions of these hardwoods for a harder surface? Brazilian Cherry and Walnut.
Hardwood flooring tip #2: Consider a Harder Hardwood
Hickory, Brazilian Cherry and other hardwoods rank high on the Janka scale. They come with a premium price, but are much harder than the 3/8 "hardwood" flooring most builders use. Travars Built Homes uses ¾ solid oak hardwood – a much higher quality wood with more resistance to wear and tear than most new homes start with.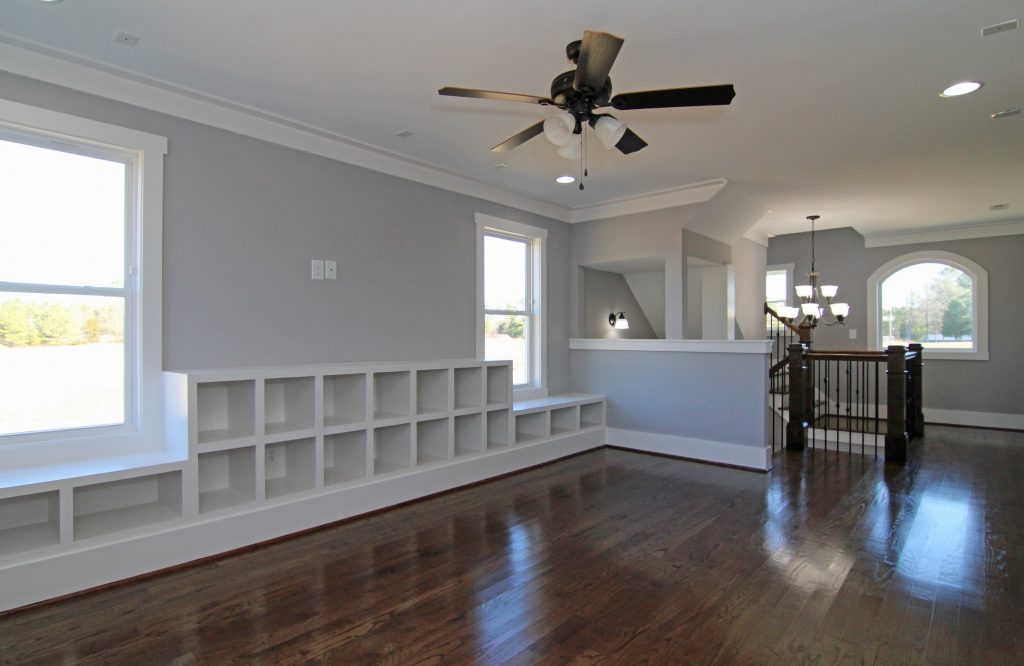 Hardwood flooring tip #3: Strong grains can hide more scratches
Red oak has a stronger grain than white oak. Red oak, 1290 on the hardness scale, hides scratches better than Brazilian Cherry, which is 2350 on the

Janka scale

.
Hardwood flooring tip #4: Hand Scraped and Distressed Hardwoods provide modern rustic character that makes wear look appealing
The more wear you put on these hardwoods, the more realistic they look. Knots and other character traits also give "real hardwoods" a natural look that feels comfortable and welcoming.
Hardwood flooring tip #5: Mask imperfections with a Matte Finish
Ask your builder to use a matte finish on your site finished hardwood floors. Glossy finishes will be more reflective – and imperfections more glaring.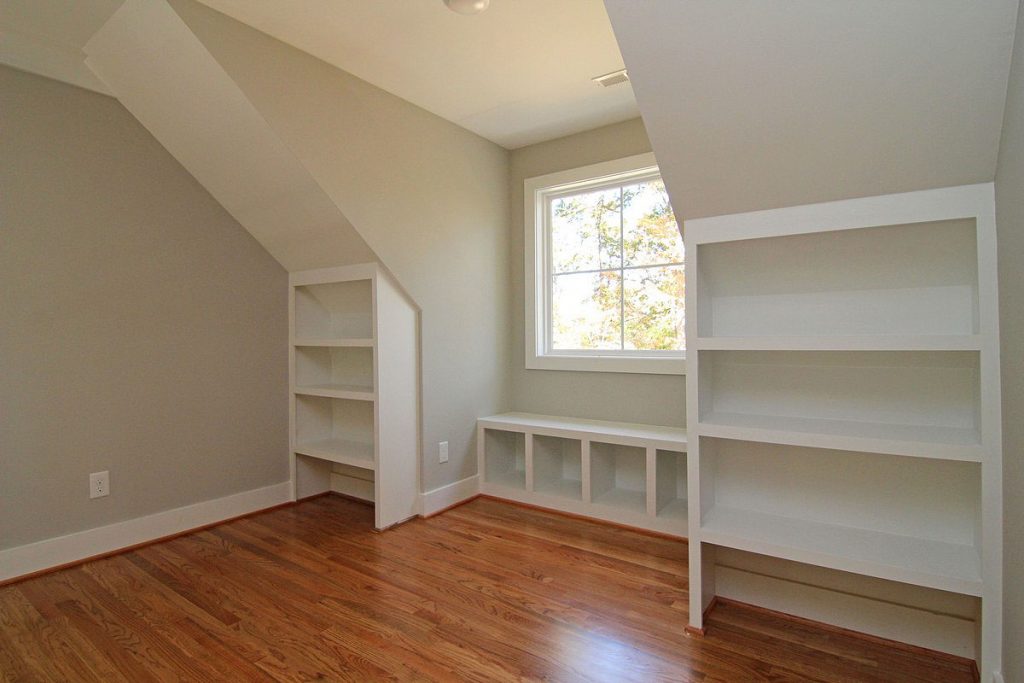 Hardwood flooring tip #6: Light stains hide scratches best
Another great characteristic of oak hardwood flooring is that it's already a naturally light wood. The stain shade you choose can make a difference in how much scratches show, with lighter hues hiding more scarring than dark colors. lighter hue on the stain you choose And if you've chosen oak, a naturally light wood, even if the finish is scratched off the scratch is more likely to blend with the rest of the floor.
Hardwood flooring tip #7: Solid Hardwoods have long lasting qualities
Site finished solid hardwood flooring can be refinished. So if you feel like freshening up your woods in a few years, either because you'd like it to look new or want to change the color, you can simply sand it and restain it, at a much lower cost than replacing the entire floor like you'd need to do with an inexpensive laminate.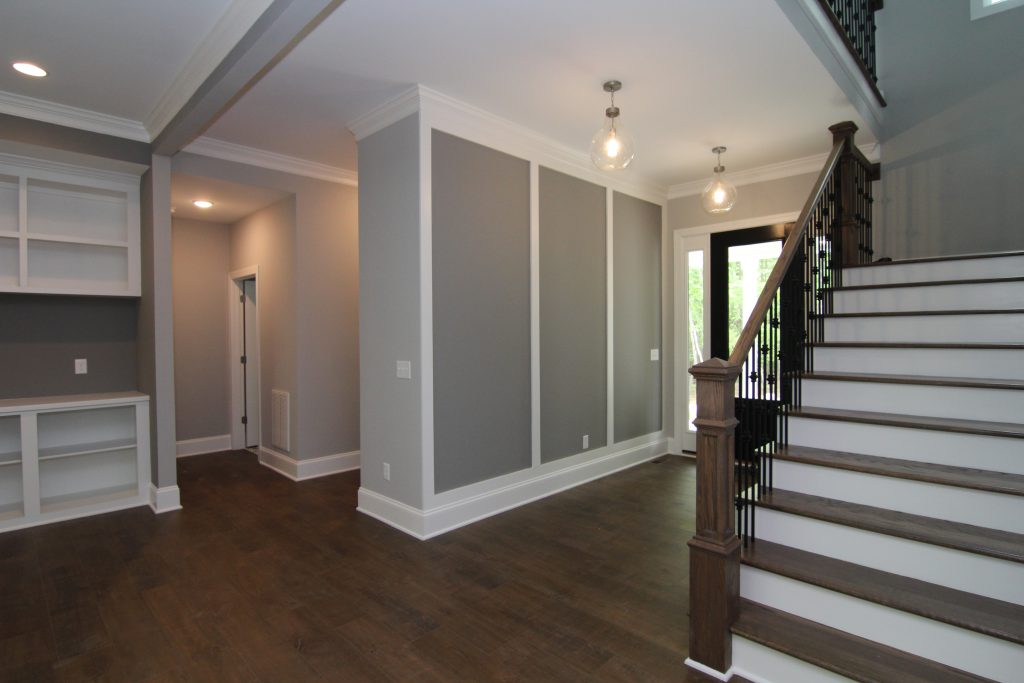 Hardwood flooring tip #8: The bamboo effect
Bamboo can be beautiful, but it's not always the best choice for a floor that will have a lot of people and pet traffic. Stained bamboo can scratch very easily. Although it is technically stronger than oak, dents show up more easily. Strand bamboo costs more than carmelized bamboo, but can hold up better.
Hardwood flooring tip #9: Furniture Felt Pads can prevent heavy scraping
Using felt pads under furniture (even with wheels) can protect your floors. Scattered rugs can also protect areas with heavy traffic, such as doorways, hallways, kitchen aisles and gathering places.
Hardwood flooring tip #10: Leave your shoes at the door
Still love soft woods best? Create a space where shoes go as people enter your home, to avoid scarring caused by pebbles, dirt and high heels. Custom built-in shelving, drop zones or even just a corner on the floor reserved for shoes can help your floors stay cleaner and less worn.