Customizing stock up space and big pantries starts with analyzing what you want to store – and the places you have to work with – in new custom homes in Chatham County, North Carolina.
Kitchens with big walk in pantries are high in "must haves." Get clever when you go custom, with just-right spaces for everything you store, like these creative cubbies, shelves and racks in

Travars Built Homes

.
---
Custom built-ins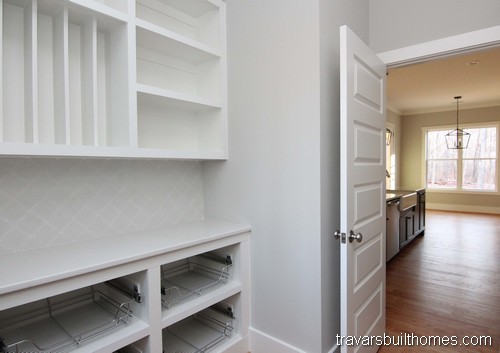 Every inch here was designed for a specific purpose. From pull out racks to built ins sized for each item to be placed there, this is what "totally custom" can look like, when you expand your kitchen into the walk in pantry.
Custom shelf height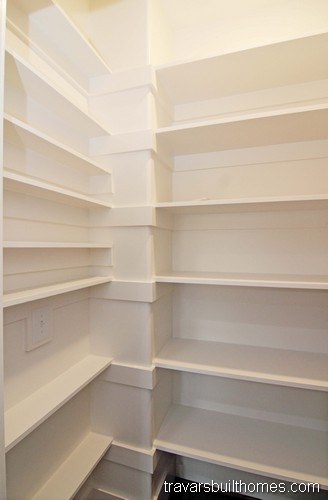 Your NC custom home builder can use the measurements you give him to build custom shelving at the height you need, to accommodate everything from stock up Costco size packaging to cans and spices in your walk in pantry.
Custom shelf width and depth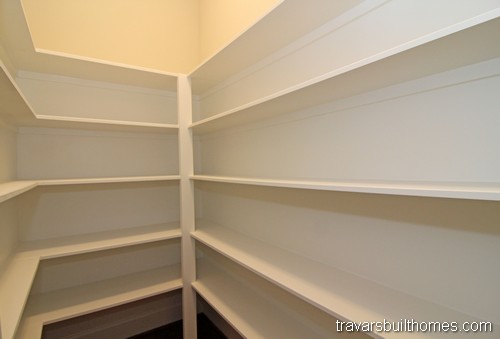 Shelf width is another important consideration to talk through with your NC custom home builder. How many cans do you want to stack in a row? How big are the bags of rice or flour? How long are the cereal boxes?
Pantries with other built in storage nearby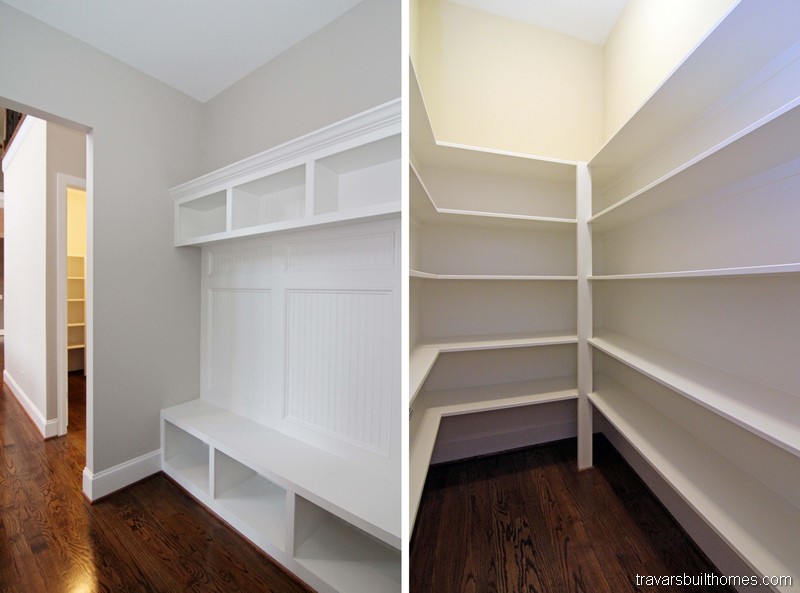 Avoid overstuffing your pantry or closets, by adding additional cubbies and storage spaces nearby. A drop zone only needs 12-18 inches of depth, and can be designed for whatever you want to put there.
Windows and lighting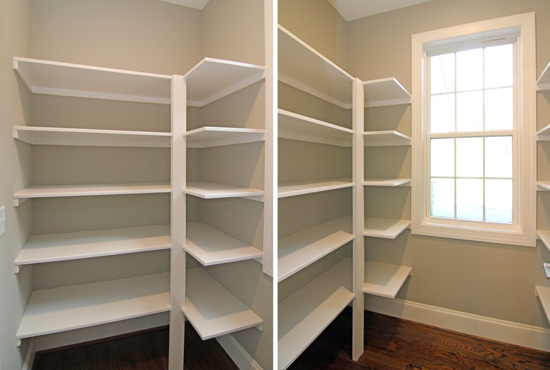 Consider inset or spot lighting in addition to the usual ceiling fixture, to light up your closet or pantry. Choose between more shelves or a window to add natural light. Talk with your Chatham County new home builder about the impact on your home's exterior.
Pantry location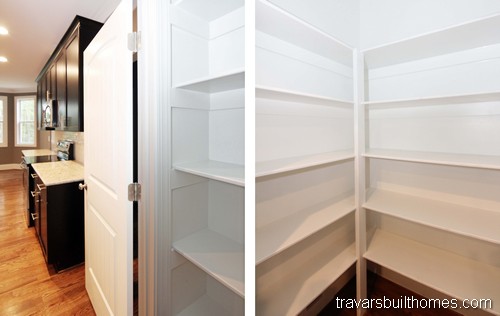 How much pantry space do you need? A design build custom home builder in NC can create space for a bigger pantry (or second pantry) in a kitchen corner, hallway, mud room, breakfast room or under the stairway.
Secret pantries
Want special storage that's even more tucked away? A custom design builder can add secret pantries and passageways to your floor plan during the early planning stages.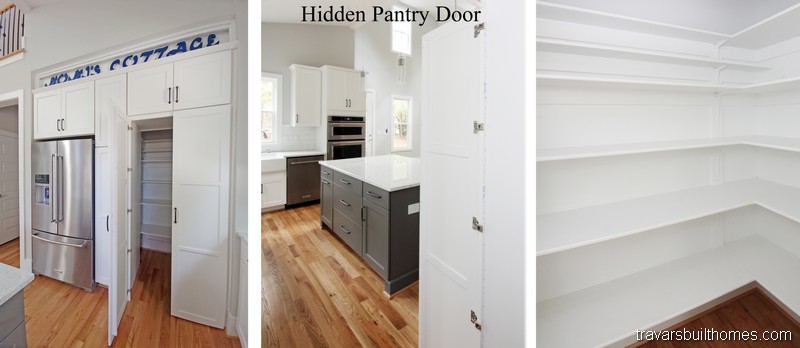 Butler's pantry
A butlers pantry typically reflects the cabinetry and countertops of the kitchen, with a dedicated space all its own for items you want to easily access from eating and gathering areas, like this custom designed butlers pantry and wine bar.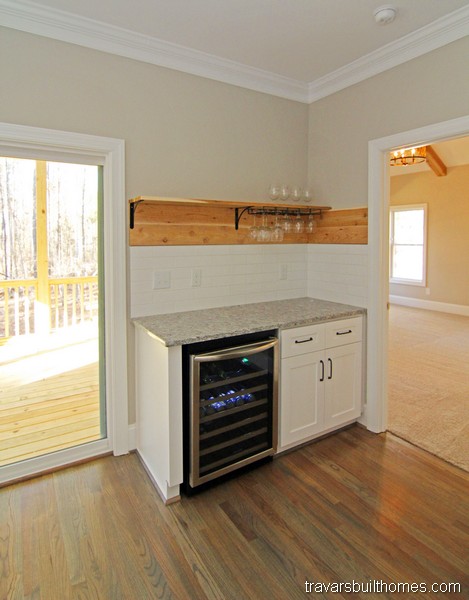 Your design build custom home builder can work with you to create storage space for everything you want to have on hand in your new home.
Get started here: