How to arrange the bath in your NC new home.
Bathroom Layout #1: Little Treatments – Big Statement
Pineterest and Houzz worthy results like this come from creative custom choices: Mirrors. Lighting. Sinks. Drawers. Little touches transform, with design build Travars Built Homes.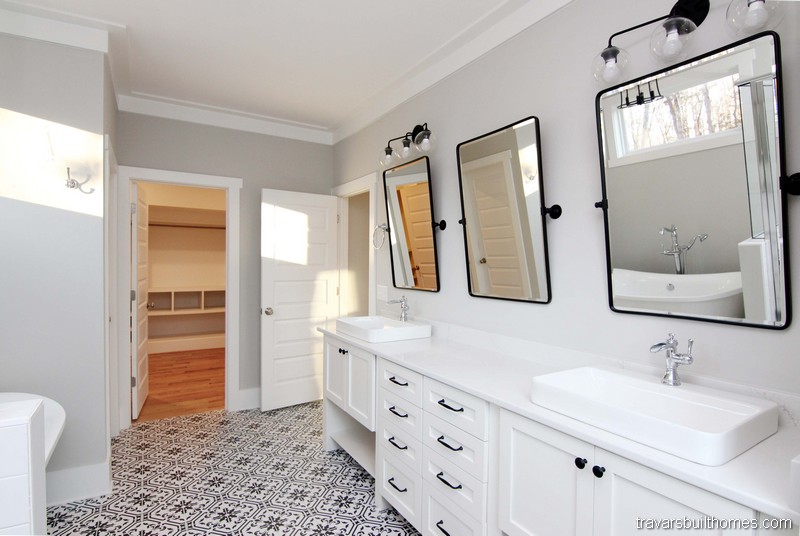 Bathroom Layout #2: Comfort and Closet
Spacious tile shower with glass. Stand alone tub with window view. Wood look tile. Nearby closet with custom shelving and natural light. What would you like to surround yourself with, in your owner's suite bath?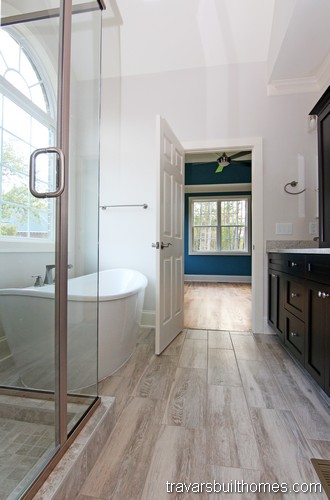 Bathroom Layout #3: Shared Space That Feels Private
Separate sinks, cabinets and drawers. Lantern lights. Personal sized mirrors. How much space does your floor plan have for your vanity? What look would you like?
Bathroom Layout #4: Mixing Textures and Styles with Unexpected Barn Doors
Opaque glass framed with antique white can give a barn door a light, airy feel, like this. What a great way to make a doorway feel more important – and add contrast to the bold tile and contemporary choices.
Bathroom Layout #5: Barely There Glass Shower Glass Across from Boldly Framed Mirror
Frameless glass (and doorless entry) on the shower provides a contemporary open feel. Spacious, elegant and ready for relaxation.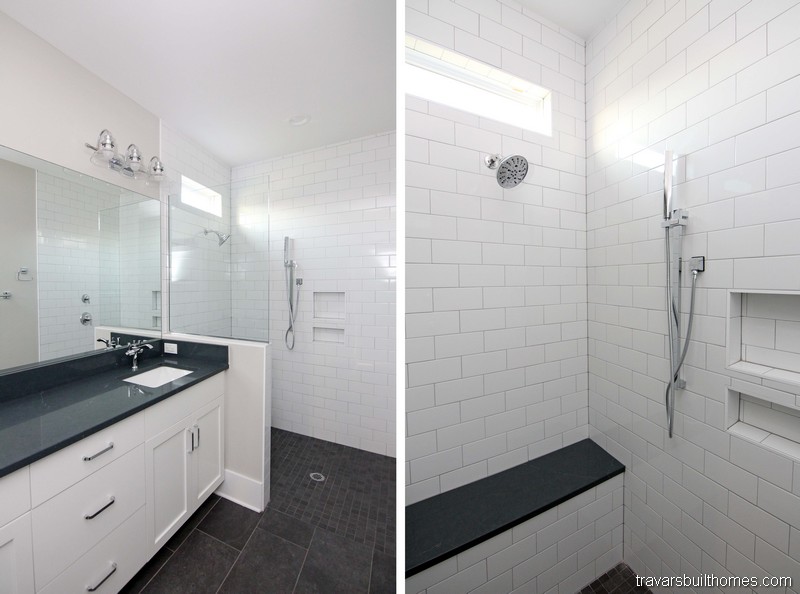 Bathroom Layout #6: Large Shower. Deep tub
This owner's suite bathroom takes advantage of the ability to customize with emphasis on the importance of water. Note the blend of tiles in every part of the room. This design is all about the view – inside and out.
Bathroom Layout #7: Separate Vanities. Vaulted Ceilings
Creating an extension of space upward can provide a feeling of spaciousness to a smaller bathroom. Adding softer tones to the tile shower, floor and tub surround adds comfort.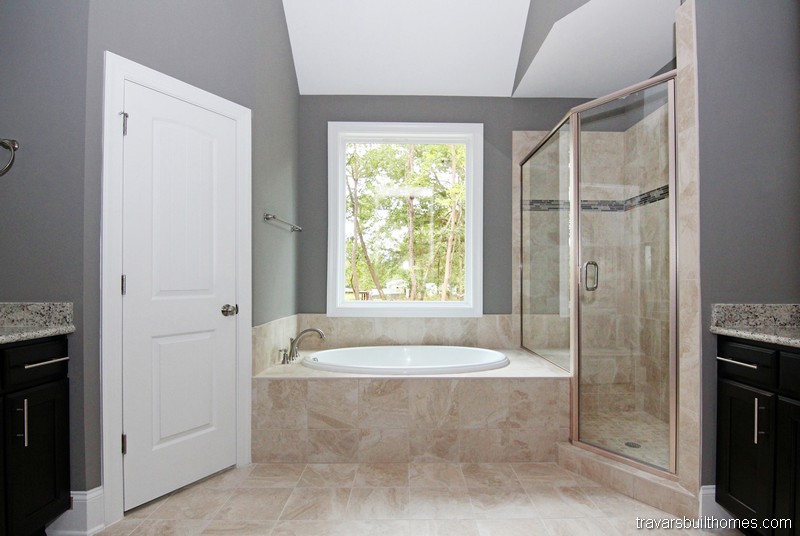 Bathroom Layout #8: Tight Fit Tricks
When space is at a premium, focus on smaller areas to bring the eye. Lighting. Countertops. Floor. All with a modern farmhouse feel.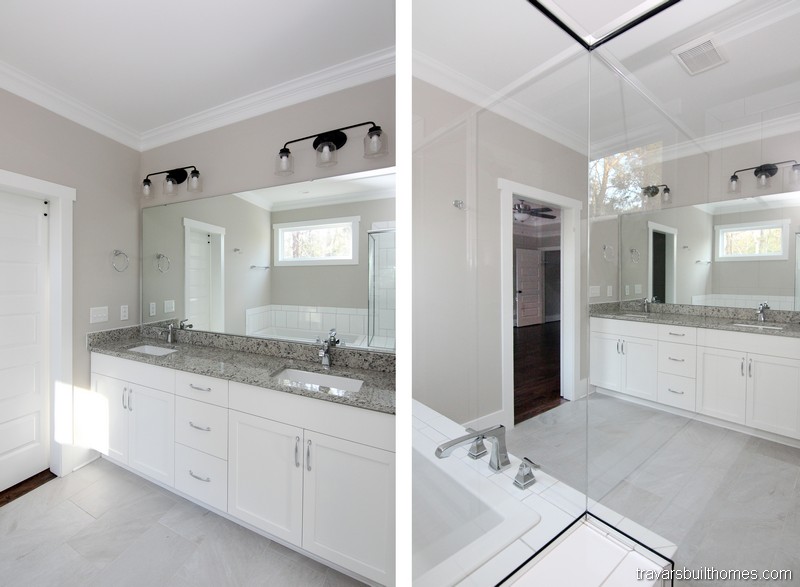 Bathroom Layout #9: Modern Old Fashioned Freestanding Tub
Freestanding tubs are one of the most popular requests for new custom homes. Ask your builder how much space you need around the tub, and where you want the faucets.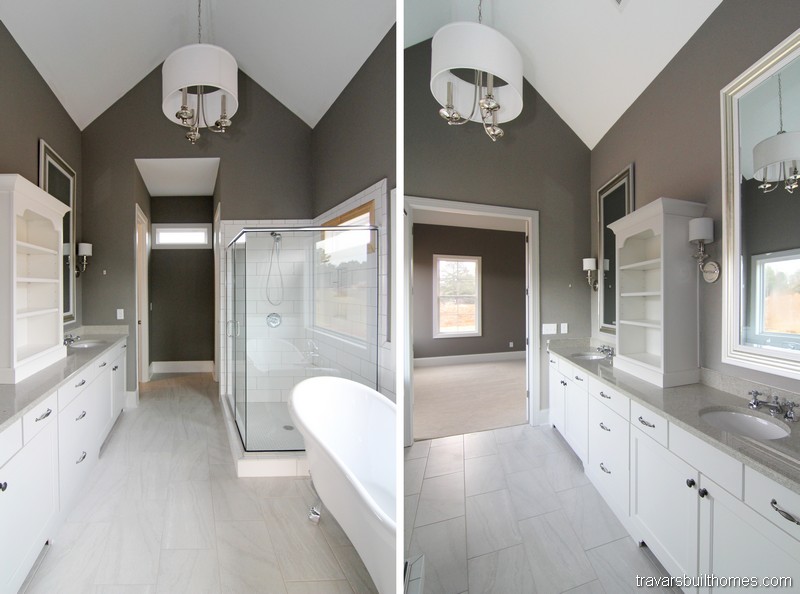 Get started: