What's the best way to save trees when you build your new house? What roles do planning and surveying play in tree preservation? Here's what you need to know before you clear your lot.
Never clear your lot before you talk with the county building department and your builder – especially if you will need a septic system.
Travars Built Homes provide a lot walk and assessment that includes a discussion of tree retention, before any clearing occurs. Your builder will also discuss things like the slope of the lot, possible water routes, the footprint of your home and its build site. You'll learn a lot about the first stages of the build – as well as ways to save tree trunks and greenbacks.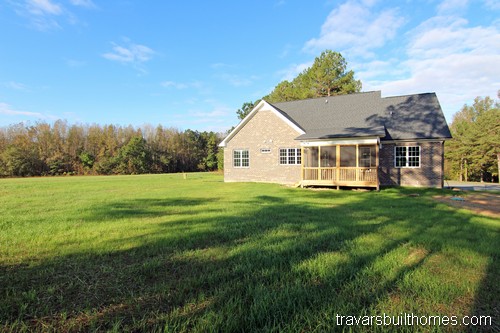 There are also rules about how much can be cleared due to impervious limits, environmental regulations, government mandated erosion requirements, easements and other imperatives.
The amount of clearing required is based on your house footprint, based on the perimeter of your home with about 15-20′ of clearing on each side of your home, when the lot and setbacks allow for it. That amount of space provides room for sidewalks, parking pads, fences and foot traffic to get around the house.
Unless you request more tree removal – within the parameters of what is allowed for your location – it is our goal to retain every tree possible within the area that we need to safely get your home built. When your desire is to have a wooded lot, we want to preserve that natural beauty for you as much as possible.
If your home needs a septic system, the amount of trees removed in your septic field depend on specific requirements and there are areas that cannot be disturbed, to allow for that critical system to be installed and function properly.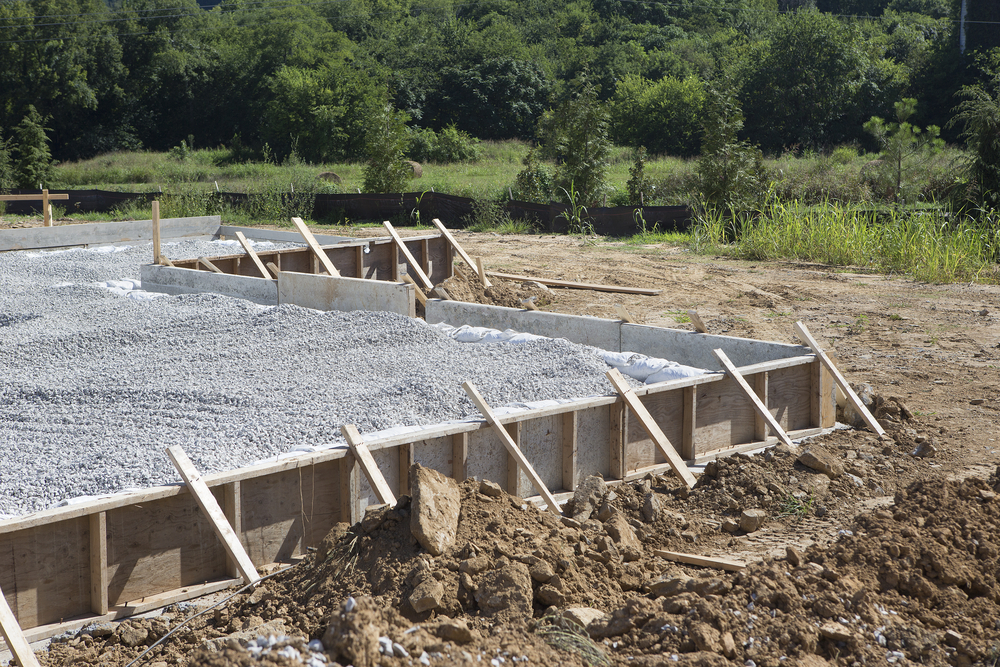 It is not always possible to save every tree that you would like to retain. Trees have varying root systems, some of which are more extensive than others. White oak, Hickory and Walnut trees have some of the deeper root systems. Pine trees (which there are many of in North Carolina) have shallow root systems that can be less stable. For the most part roots are 12-24″ deep and extend out from the tree in a radius. You can measure tree diameter at chest height and multiple that by 12 to get a good idea of where roots end. The drip line or canopy can also be used as a rough guide, with the furthest branch as your measurement.
Contact us

to schedule your lot walk where your home site determinations will be provided. We will discuss site work for the fit of your home to your lot. This pre-construction meeting on site with your builder will help you envision where your home and driveway can be placed.