North Carolina new home building timeline
A typical timeline to build a custom home by Travars Built Homes is about 6-9 months, once the project is underway. We divide your home build timeline into two stages – pre-construction and construction.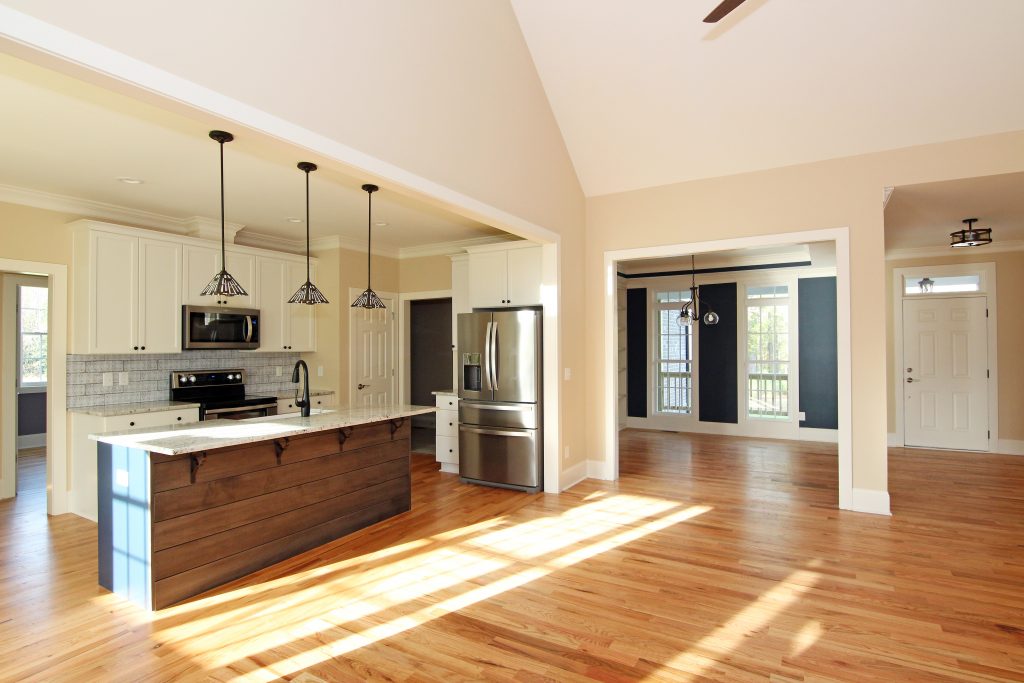 What are the key phases of a pre-construction timeline? 
Before we break ground on your new home, we'll work with you through:
Floor Plan Selection
Floor Plan Customization and Design
Build Permitting
Pre-Construction Prep
Here's how the overall timeline for your new home build project works:
During Floor Plan Customization and Design, we help modify your floor plan.

What are some common changes we make?

Here are the kinds of changes we can make to your plan as part of our design phase – at no extra cost to you:
Making a master shower larger
Separating sinks and vanities
Opening up the kitchen or adding an island
Adding a mother in law suite or small apartment in the home
Turning a front facing garage to a side load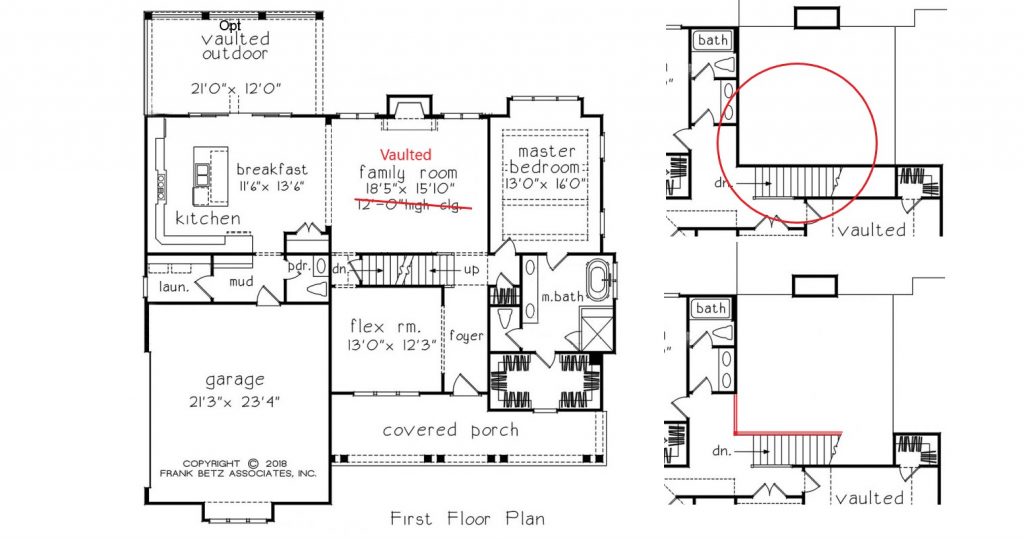 Our in house design team works closely with you and your budget. This phase usually takes 2-6 weeks.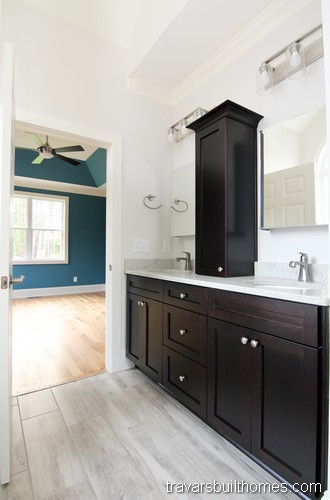 Next, we submit for Build Permits. We'll do your site assessment in conjunction with your floor plan footprint, water hookup, and setback requirements for your lot – taking things like the slope of your lot and the length of your driveway into consideration. The permit phase usually takes 5-7 weeks.
Upon county approval, we break ground onsite by clearing and prepping for your home's footing and foundation. Once your footers are in the ground, the typical build time is about 6-9 months.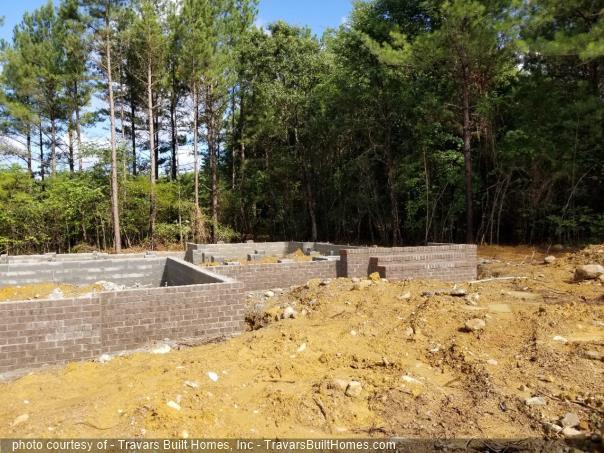 What are the key phases of the home build?
Excavation: Grading, clearing and site preparation
Foundation, damp proofing
Framing
Windows and doors
Roofing
Rough mechanics, electrical and plumbing
Siding, exterior paint
Insulation
Drywall, paint primer
Interior trim, flooring
Cabinets, counter tops
Trim outs/ fixture installs
Final paint
Final punch work and clean up
Move in day!
Our build process at Travars Built Homes

is outlined in your personal online portal that keeps you informed about everything happening in your home. You will also have the option to meet with your builder on site at all key points during the build, to talk about what's happening now – and what's next. 
Want to know more about the custom home construction process?

Reach out with your questions.