Home offices are now a top request in custom home floor plans
New house plans with home offices can give you an "office environment" within the comfort of your own space. Now that working from home is more common than ever, it's no surprise that a first floor office has become a top request.
Plans with Home Offices Located Near the Kitchen
This home office is just inside the breakfast nook, separated by farmhouse style barn doors. This flexible layout lets in lots of natural light.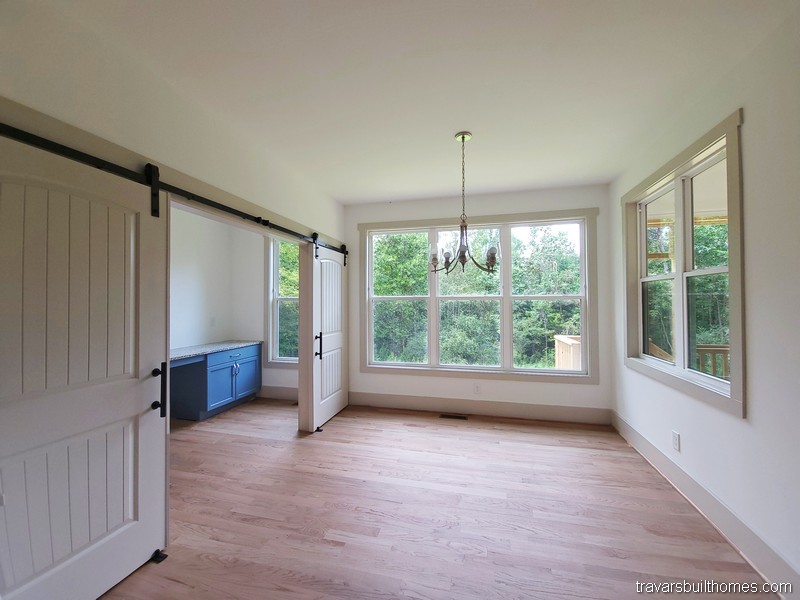 Inside the home office, there's lots of desk space to spread out and a window for natural light.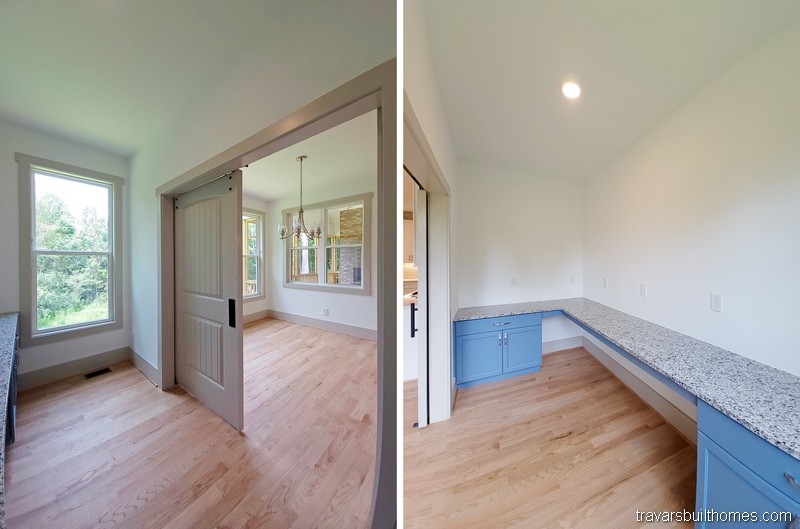 This office is also located near the kitchen. It is tucked away from most high-traffic zones so you can focus on work.
Offices Located Near the Foyer
Looking for a more classic, traditional space? This first floor office has glass French doors, white wainscoting trim, and large windows.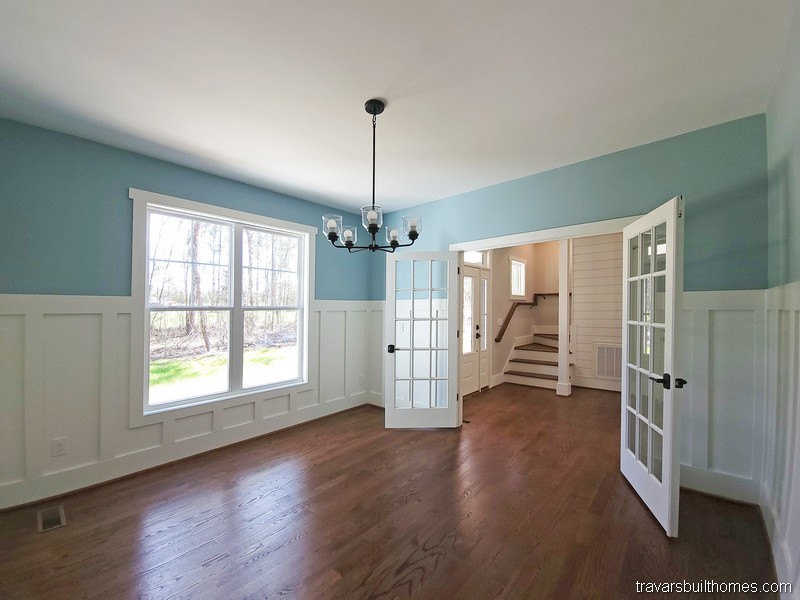 Trey ceilings aren't just for the living room anymore. This first floor office opens up into a trey: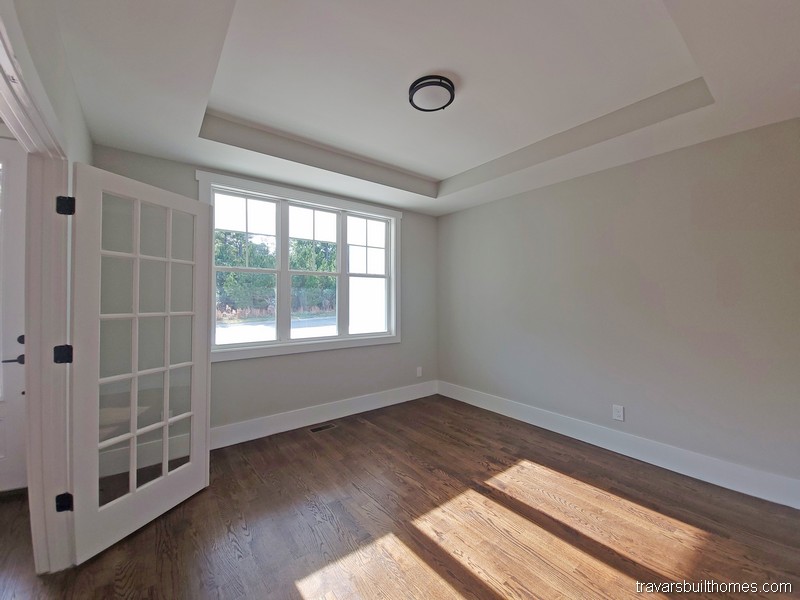 Offices Located Near (or in) the Primary Suite
Just want a nook-style-office to work in, off the primary suite? Here's one way to create your own space: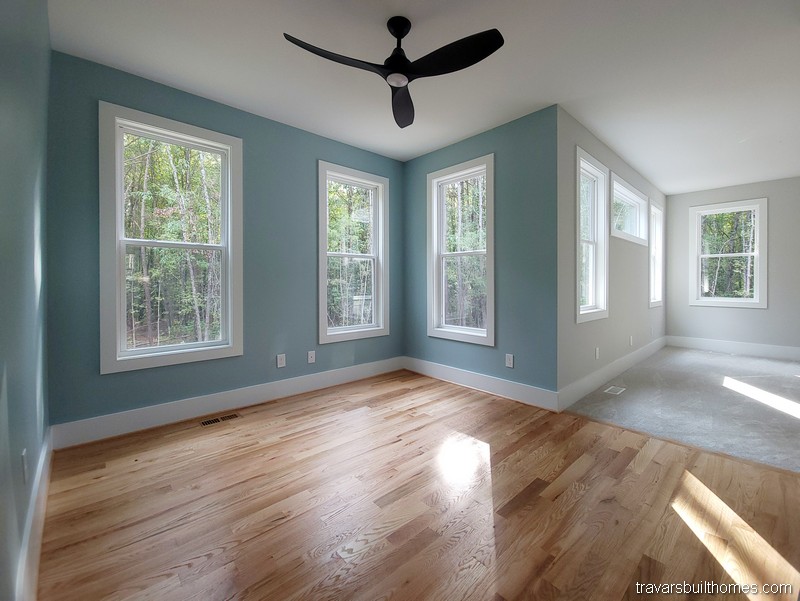 When you look at floor plans for an office location, it may be clearly marked. If you don't see a home office listed, consider using the dining room for an office (or second office) if you don't need a formal dining room. Or ask us how we can modify a floor plan to meet your needs.