Option 1: Looking for ways to open your floor plan? Create a vaulted ceiling in the family room.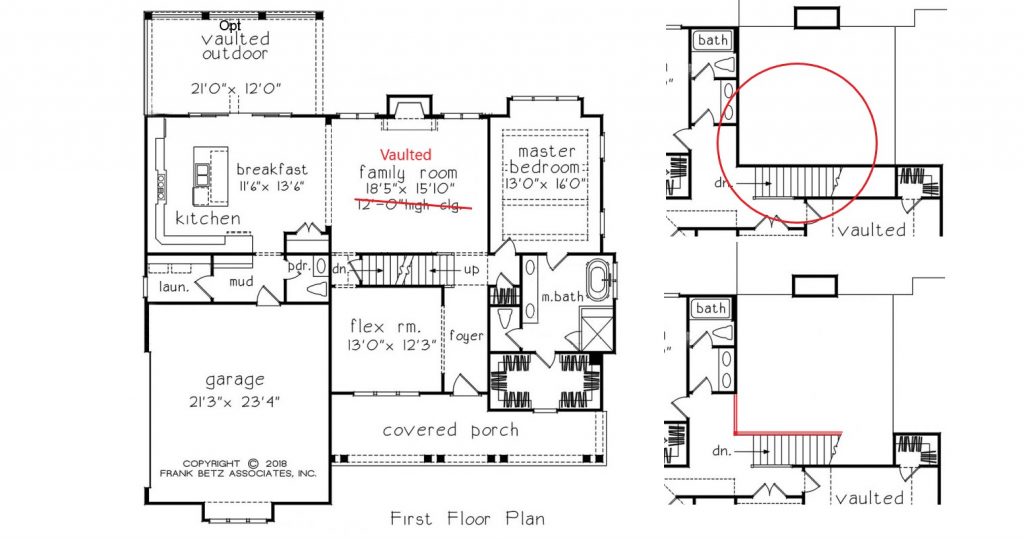 The Bluffton Way is an open floor plan with 2669 sq ft, 4 bedrooms, 2.5 baths, a main floor master, huge kitchen, and open family room.
The modification you see in the rendition above indicates the possibility of going from a flat 12′ ceiling to a vaulted 18′ ceiling with a open rail overlook.
Adding ceiling beams to the family room vault ceiling can provide even more eye appeal and personality.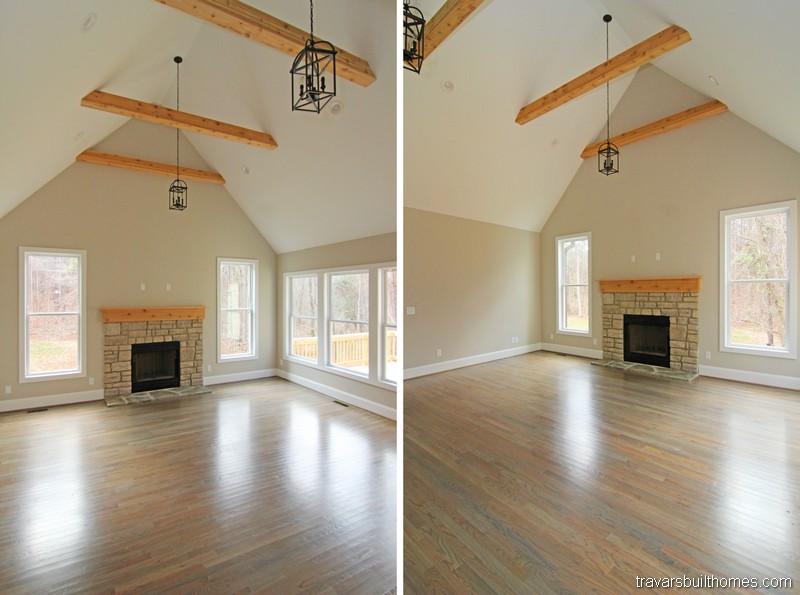 Option 2: Need another garage stall for a shop, hobby area, or third car – but don't want to change the front exterior of your floor plan? Consider a carriage garage.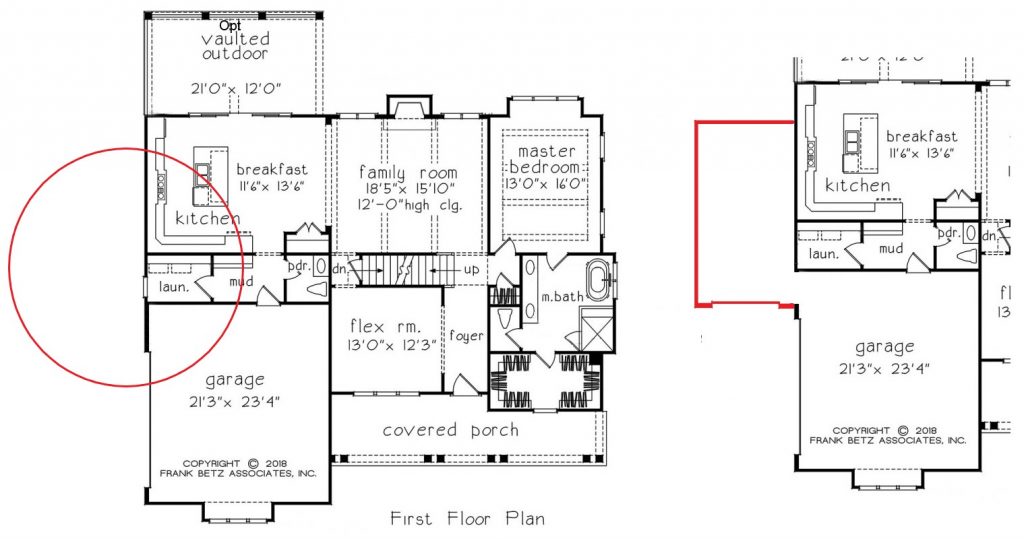 What is a Carriage Garage?
A carriage style garage floor plan has a third stall set to the side, apart from the main garage. (Attaching a traditional third stall to the existing garage would push the front elevation out another 10-14 feet.)
Option 3: Need a spacious place to gather? Add a cost effective bonus room, game room, theater, kids playroom, homeschool, or flex room.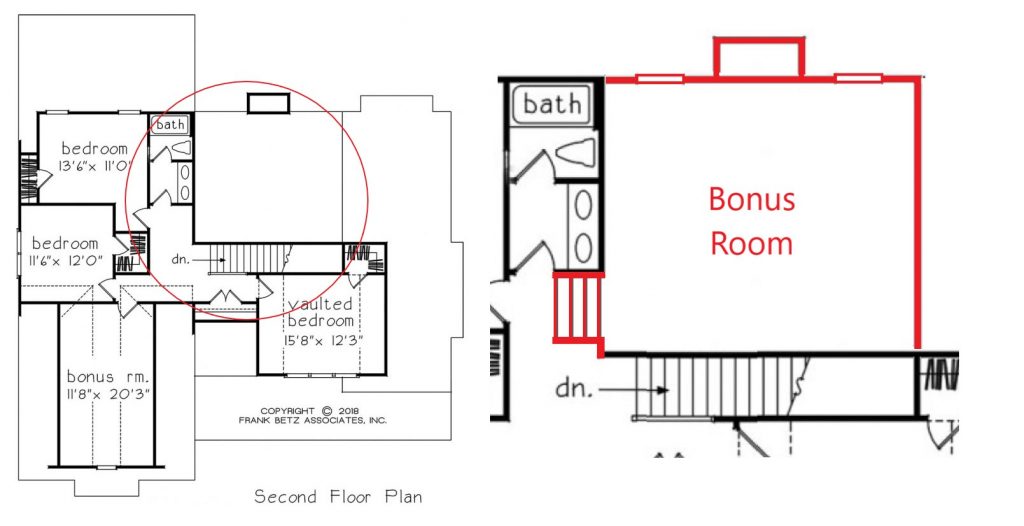 One of the most cost effective ways to add square footage to your floor plan is to eliminate the 2 story great room and add a huge bonus room above it. The ceiling in the great room can still feel spacious – simply add a few steps into the bonus room to keep your 11'+ ceiling height.