Looking for modern farmhouse designs with everything on one floor? Here's what you need to know about floor plans, costs, and custom home building in NC.
Where can I find the best modern farmhouse floor plans?
Travars Built Homes helps you choose a floor plan from dozens of architects for your design/build custom home. Just tell us what you're looking for – we'll get you started with ideas right away that can fit your goals. Here's one of our favorite one story modern farmhouses:
This one story Modern Farmhouse by Architectural Designs offers two huge covered porches, on the front and rear of this spacious home. It can be built with up to four bedrooms including a private master suite with spa style bath. Get more information – and request pricing – here.
What does a plan like this cost to build in North Carolina?
Travars Built Homes can build one story plans with costs from the $400,000s to $1 mil.
Building your home the way you want it means it won't be a generic production home with an off the shelf price on a pre-determined lot. Travars Built Homes takes the time to make sure the build quote we give you takes everything you tell us into consideration. Here's how easy it is to get a quote for the home you'd like to build.
Here's another farmhouse floor plan that's getting a lot of attention:
Where can I build a modern farmhouse in North Carolina?
Travars Built Homes builds Modern Farmhouses (and every architectural style) on your lot and in neighborhoods where you can "bring your own builder." Just tell us where you want to live – we'll tell you what it takes to build your new home within our reach.
Here's another classic Modern Farmhouse to think about. Tell us what you like – and what you'd like to do differently:
See the floor plan, and request pricing for the Carolina Farmhouse and similar plans.
What makes a farmhouse "modern"?
Modern Farmhouses are the most popular architectural design for custom homes in NC. Homebuyers enjoy the comfortable feel and classic traditions.
What other home styles are popular in North Carolina?
Other architectural designs that are seeing a surge in popularity include craftsman, contemporary, bungalow styles – as well as transitional blends. Click here to get more custom home floor plans.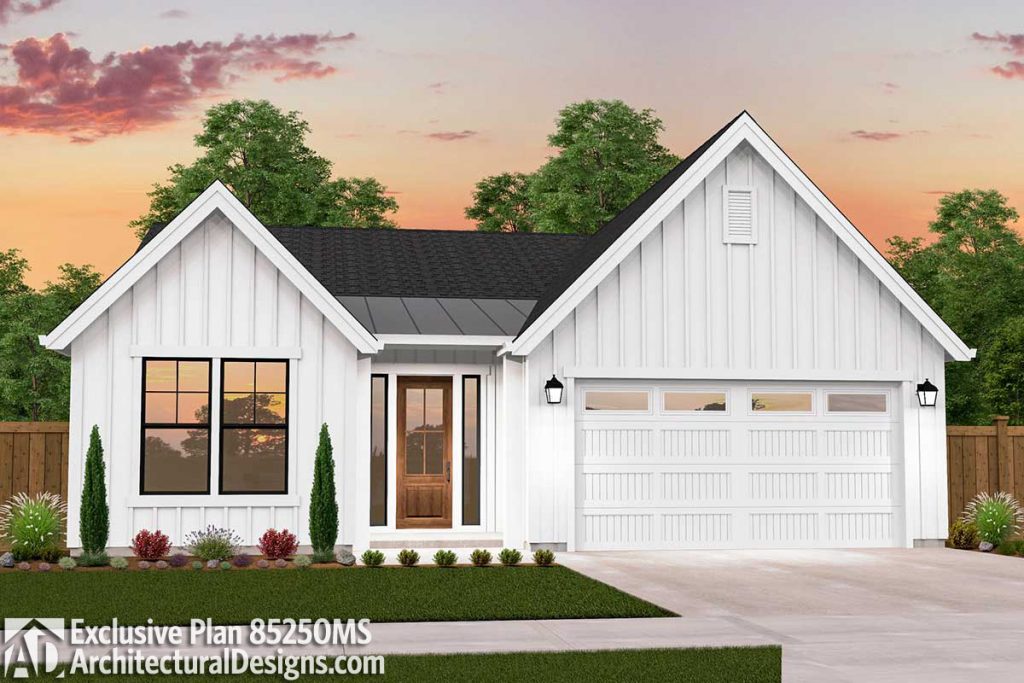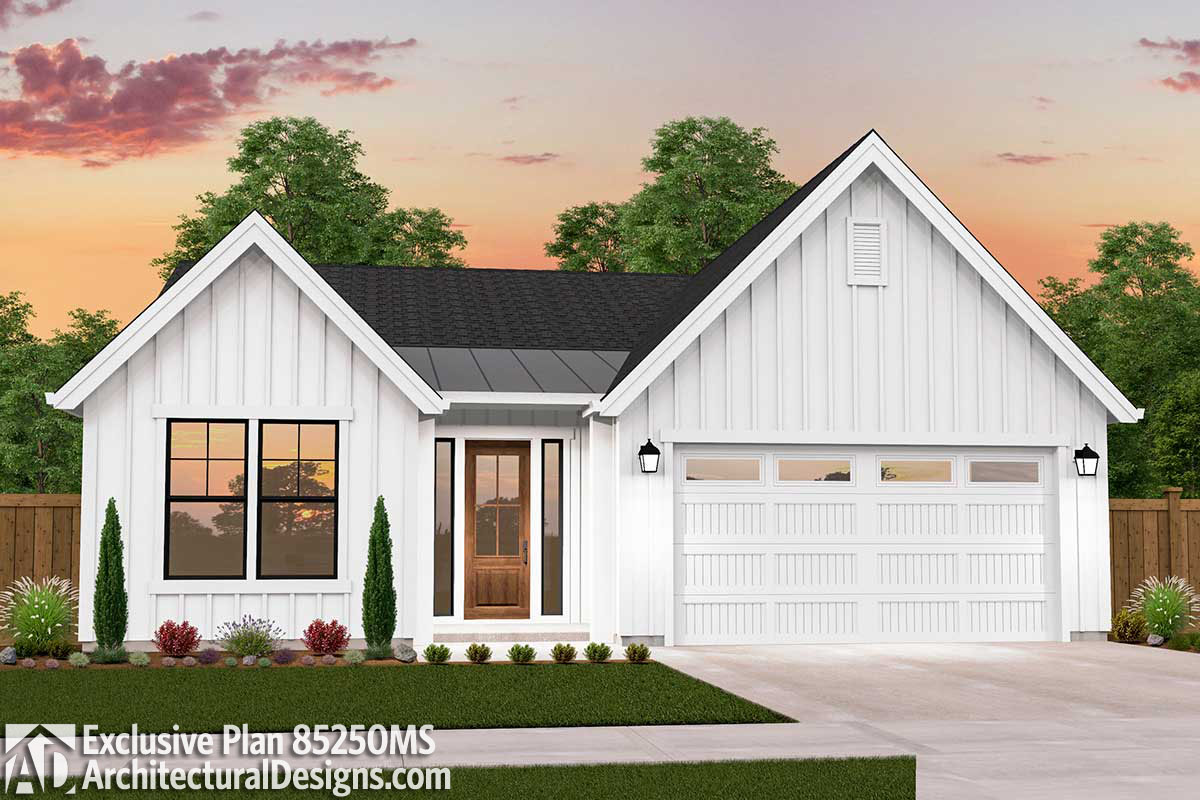 See the floor plan, and request pricing for the Samantha and similar plans.
You're going to love the flexibility you have to create personality in your modern farmhouse, when you build your one story new home with Travars Built Homes.