Today's most sought after new home styles in NC reflect a blend of Modern Farmhouse, Craftsman, Colonial, Traditional and Contemporary – and even reflections of several design approaches in a single dwelling.
Mixed architectural exterior
Note the difference in style between the front porch, columns, siding, railings, window frames, trim around the windows, front door design, detail work and roof line of this home. It's a great example of how today's new homes aren't held back by old fashioned norms.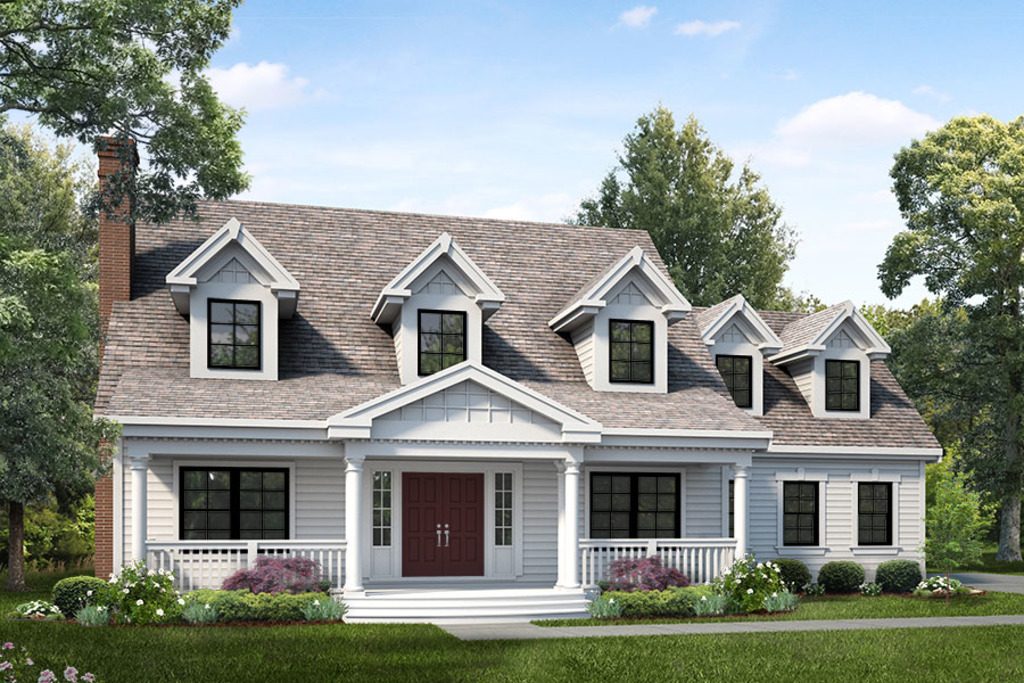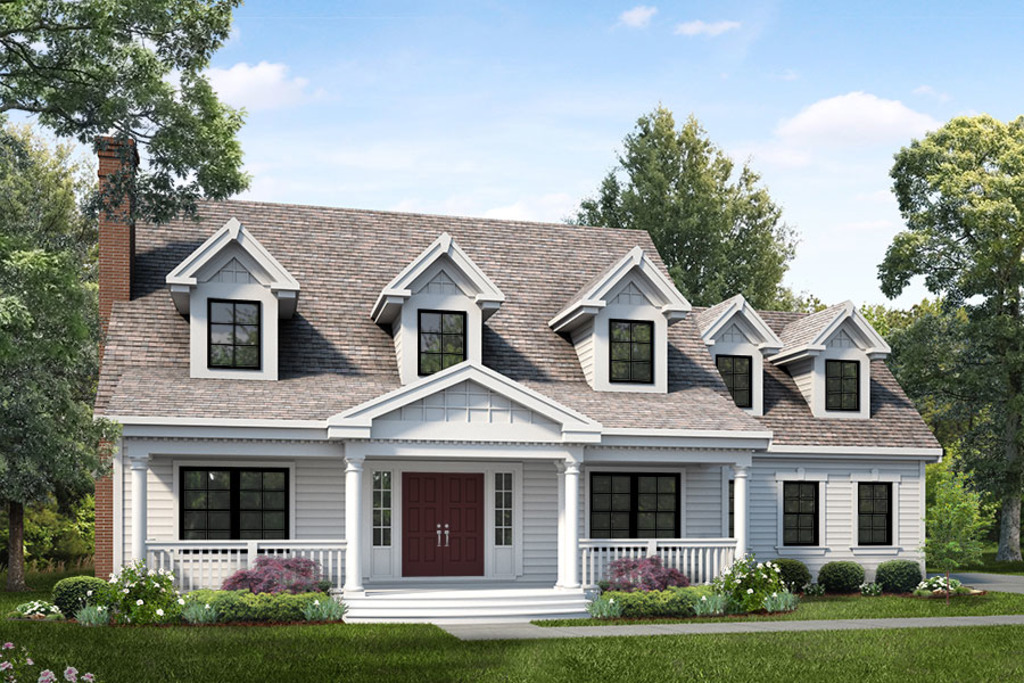 Traditional and turret home exterior
The turret on this home adds a touch of whimsey to a cost effective custom home plan. Stately brick and touches of metal complete its modern medley of styles.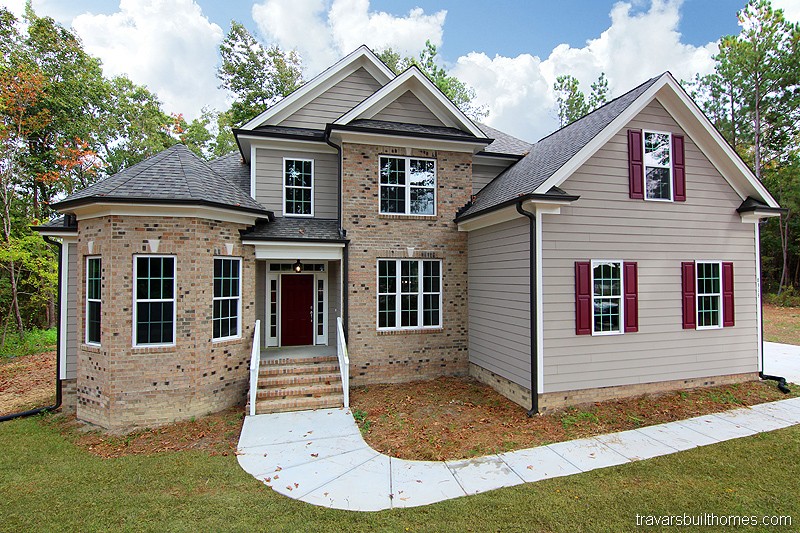 Craftsman home exterior
This home has all the makings of a Modern Craftsman style – with splashes of bold color to add dimension.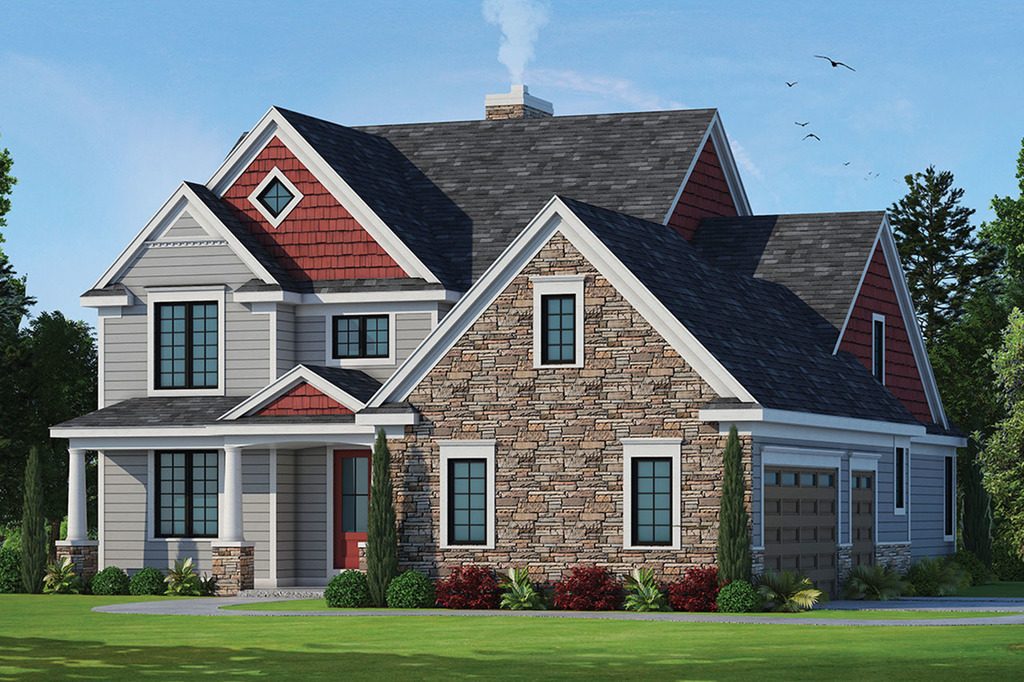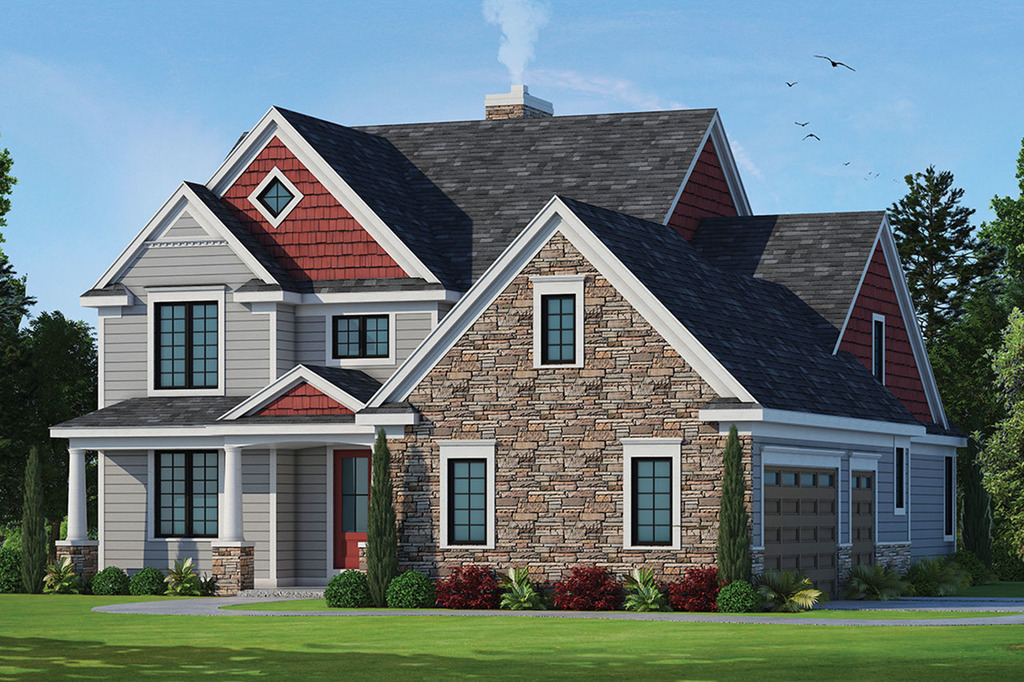 Modern Farmhouse home exterior
Board and batten siding and a crisp facade says Modern Farmhouse. Look closely and you'll see Arts and Crafts windows and a colorful front door, with personality.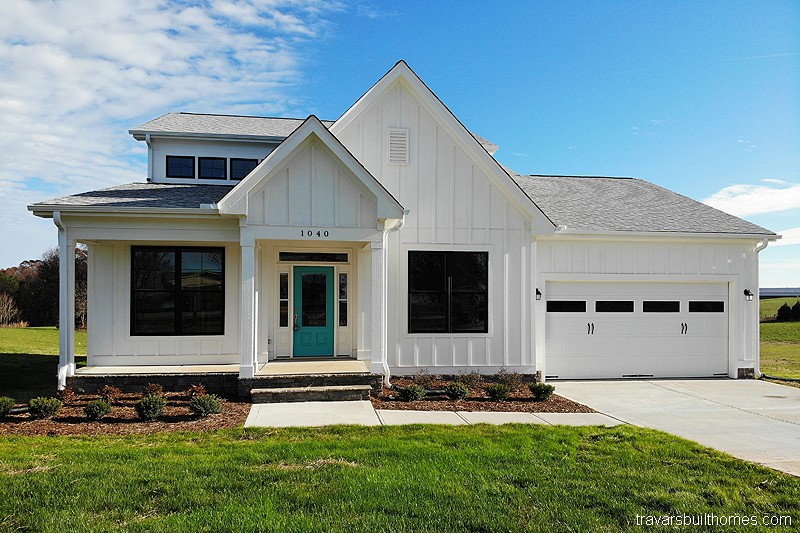 Contemporary Modern Farmhouse exterior
Lots of windows provide Contemporary appeal. Simplicity says Modern Farmhouse. Metal roof accents add artistic appeal.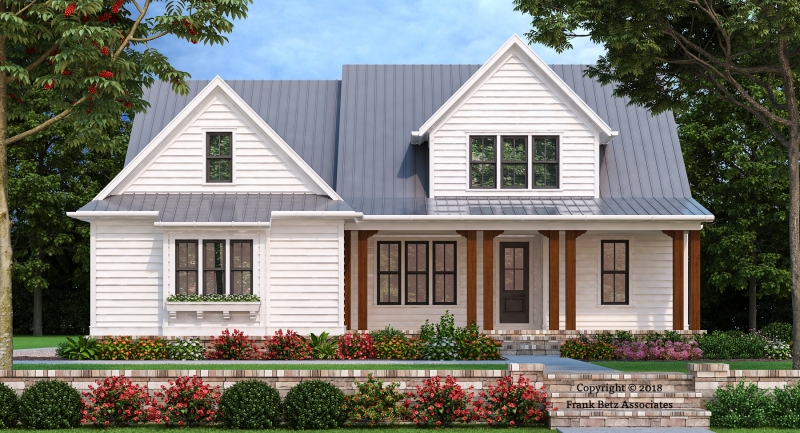 Colonial home exterior
This Colonial exterior belies the Contemporary features and finishes inside – a no-holds-barred approach to capturing your own sense of adventure, without everything having to follow the same flow, when you design/build your new home.
Get started: