What's the difference between a messy kitchen pantry, prepper pantry, and butler's pantry?
See how built ins and personal touches make a big difference in these photos filled with kitchen pantry storage ideas. When you choose a custom floor plan with a big pantry, Travars Built Homes can create custom spaces inside, like these.
What is a "messy kitchen" pantry?
A "messy kitchen pantry" is a room that is large enough to act as a secondary kitchen space with separate sink, cabinets, built-ins, specialty storage zones, and other amenities. Here, you can store coffee and tea makers, prep party trays, and get as messy as you like. Just shut the door when guests arrive!
Prepping for meals and special occasions inside a messy kitchen pantry like these is fun and easy:
Messy Kitchen Pantry #1: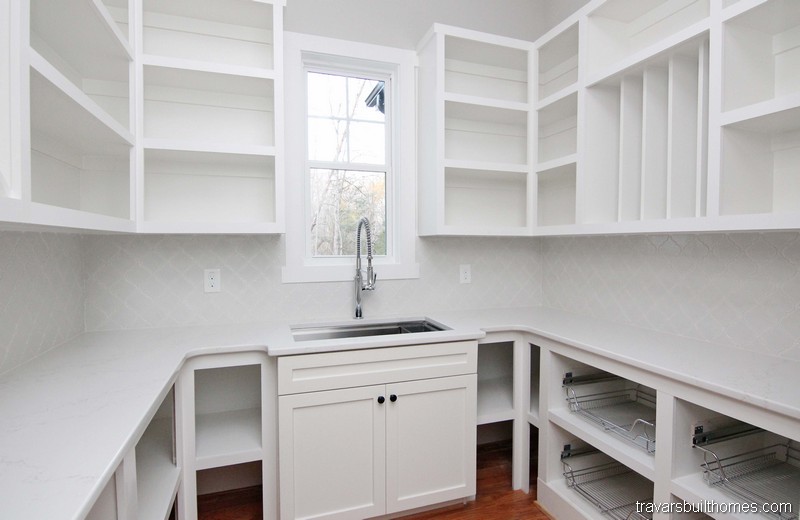 Messy Kitchen Pantry #2: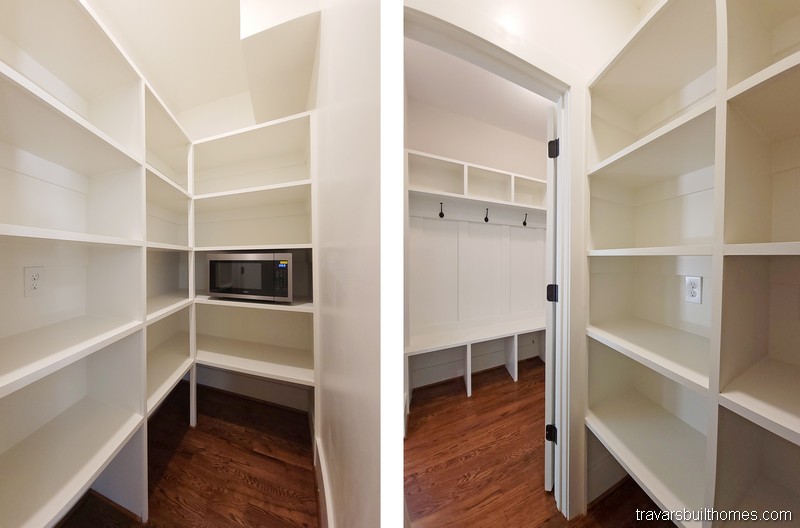 What is a "prepper pantry"?
A prepper pantry is designed to store stockpiles of food staples such as canned foods, dried foods, and other essentials. The purpose of a prepper's pantry is to store these types of goods for weeks, months, or even years without the need to go to a store.
If you'd like to build your pantry with long-term prep in mind, talk to your custom builder, who can custom-build shelving at different heights for soup cans, pasta boxes, and Costco-sized containers, like this: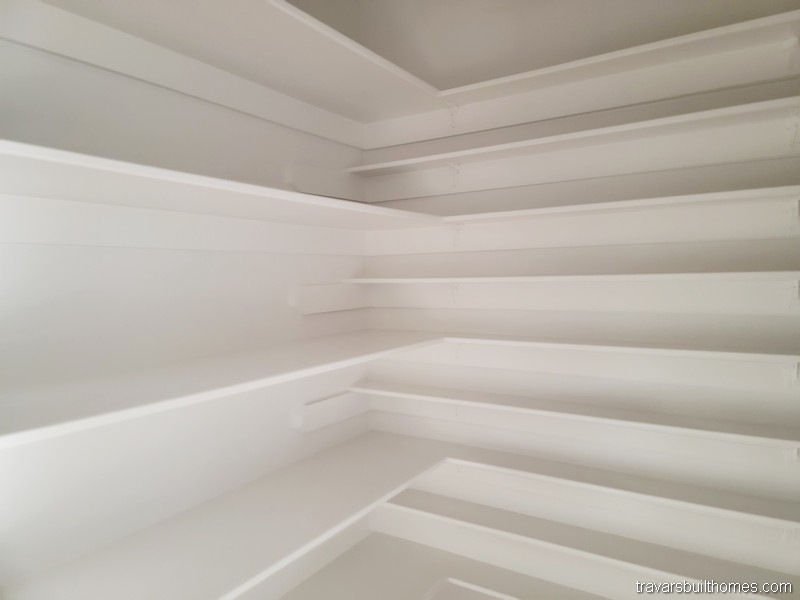 What is a "butler's pantry"?
Typically tucked into a floor plan between the kitchen and dining room, a butler's pantry is a great place to prep food and drinks. Often, a butler's pantry will include a wine rack and drink refrigerator, like this: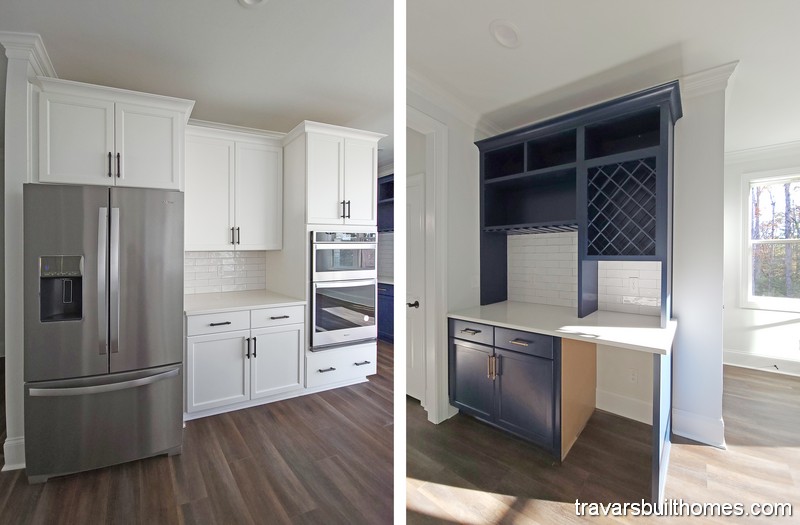 More Kitchen Pantry Storage Ideas:
Kitchen Pantry Floor Plan Ideas:
Look for floor plans with big pantry spaces, like this – and ask your custom home builder what you can build inside – and around – this kind of space designed to make everything easy to find.