Make winter days cozy with the inviting warmth and ambient glow of flickering flames in your custom home fireplace.
The type of fireplace you choose (gas or woodburning), style of surround (slate, brick, stone, marble, tile, or other material), and mantle can make your fireplace the focal point of the room — whether it's in the great room, master bedroom and/or bath, keeping room, rec room, screen porch, or anywhere else.
Here are 7 fireplace design ideas for your North Carolina new home:
Fireplace Idea #1: Brick character
The solid character of brick is a popular choice for fireplace surrounds in NC new homes. It has a hint of outdoor living and adds color. See how it pulls together this shiplap and wood.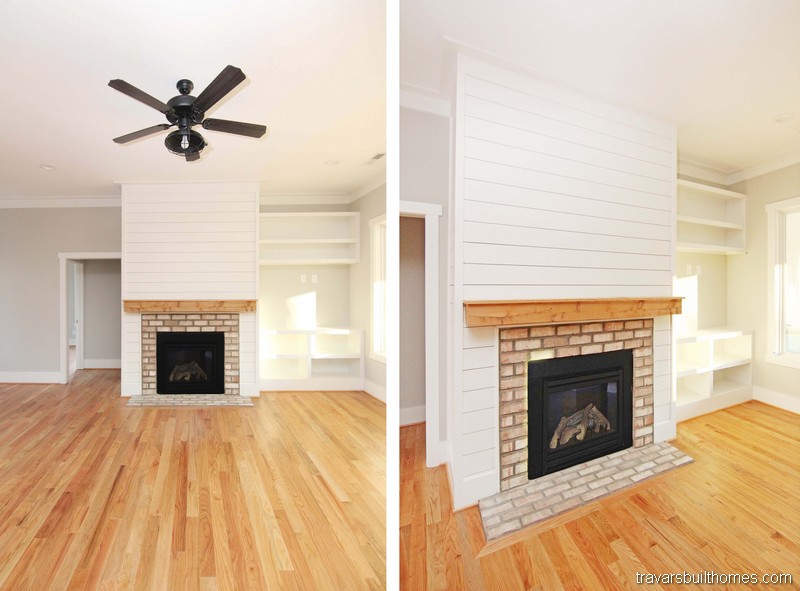 Fireplace Idea #2: Stone tradition
The tradition of stone can add a feeling of comfort and strength in your fireplace surround. See how amazing it looks surrounded by lanterns, beams and natural light.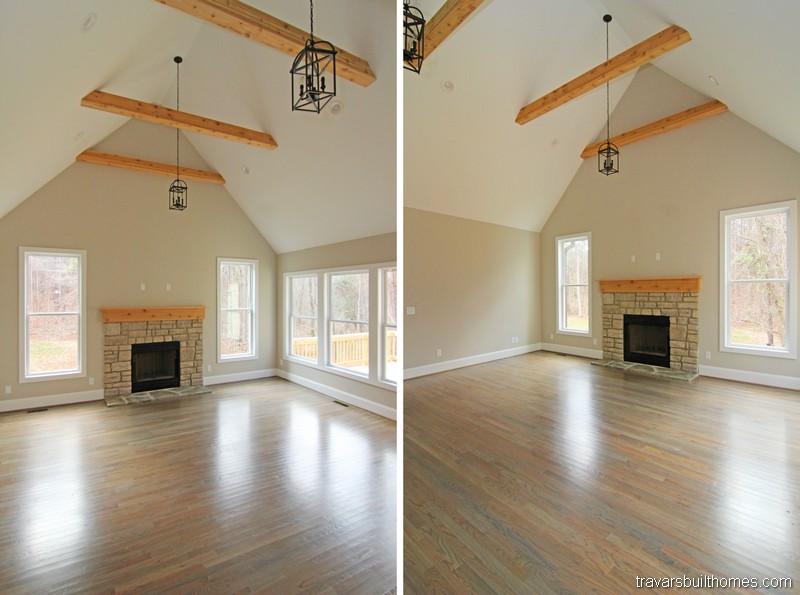 Fireplace Idea #3: Soft tile
Soft tile like this NC custom home fireplace surround is designed to blend with the grey walls around it. Dark blue ship lap above, ceiling fan and lots of windows around the fireplace make this corner of the home very appealing.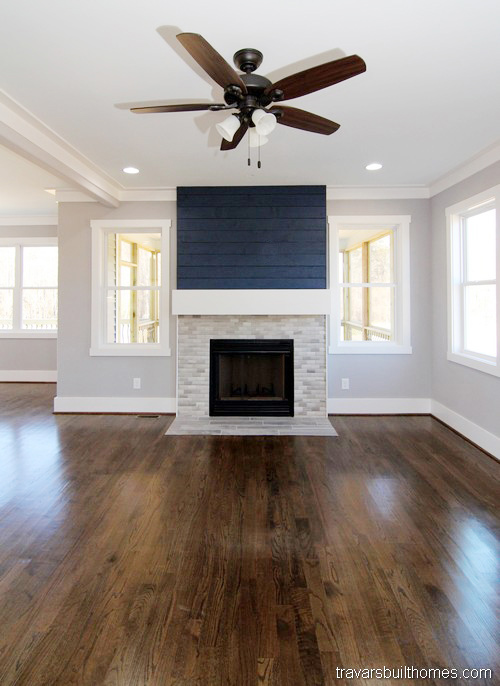 Fireplace Idea #4: Two-sided brick
Two-sided brick for a see-through fireplace emphasizes the importance of this custom home's central point. The towering floor to ceiling structure provides a feeling of warmth to the entire living area, across several rooms.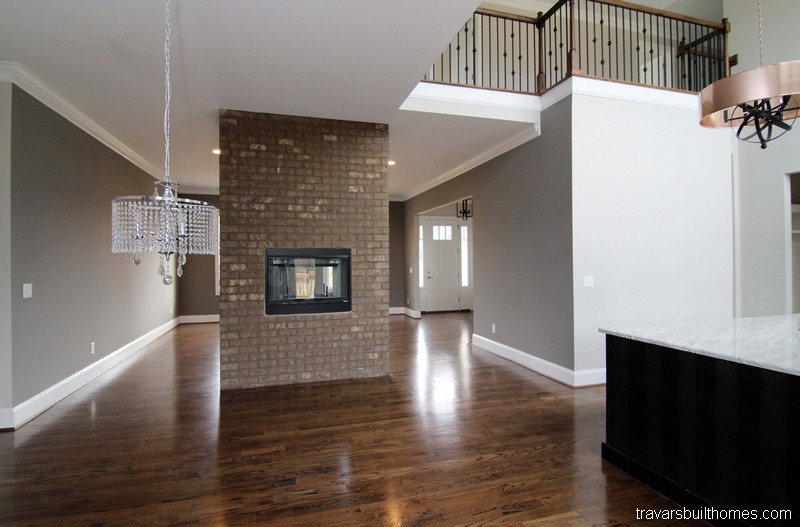 Fireplace Idea #5: Slate surround
The simplicity of a slate surround goes well with today's emphasis on clean, straight-forward designs. It adds to the black and white look you see in this NC new home, that is extremely well received.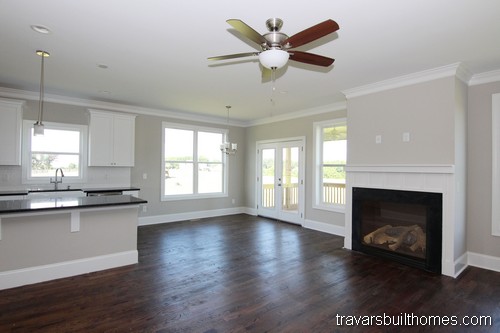 Fireplace Idea #6: Built in bookcases and cubbies
The classic personality and functionality of cubbies and bookcases surrounding the fireplace is still a highly sought after look. Ever popular shiplap adds to the theme you see here that's punched up by the grey tile you see in this NC custom home.
Fireplace Idea #7: Wood tones
This custom NC home punctuates the light and airy feel of lots of open space, natural light, cubbies and cupboards by pulling out hardwood tones in this stone fireplace surround and flagstone hearth.
Let us know what look you like best. Find other fireplace photos you'd like to emulate in your new home build? Bring them to your

custom home consultation meeting

with Travars Built Homes.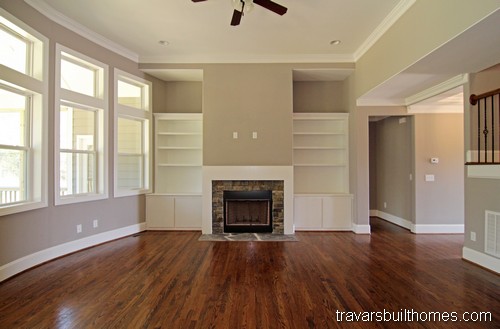 Homes without a fireplace: When is it better to leave out the fireplace?
Not every floor plan offers a fireplace. Travars Built Homes can

add a fireplace to your plan

. Or we can build your home without one.
Cost: Perhaps you would rather use the cost for a fireplace on something else in your home, like a chef's kitchen.
Lifestyle: You may want to use fireplace space for something else inside your home, like a wall full of cubbies or large entertainment center.