How to Build a House on Your Lot in North Carolina
Own land? Still searching? These questions help answer what to look for when you choose your lot, purchase your land with a licensed real estate agent, decide where to place your home, and select a custom home builder to construct your North Carolina new home.
Knowing what to ask can help ensure you know what it takes to build your new home. Here are some of the most important questions about land, lots, parcels, and homesites that enable you to be informed and prepared.



Contact Travars Built Homes to learn more about how to build a new custom home on your land

.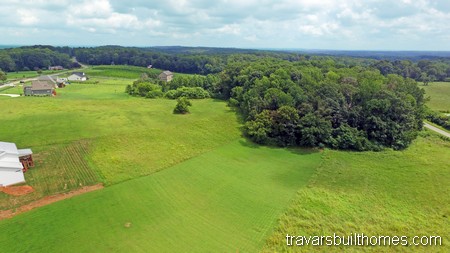 What's the best size lot for a new custom home build?
The best size lot for a new custom home build is determined by your floor plan, community covenants if applicable, local build requirements, what kind of septic/sewer system is required, whether you need a well, and other mandates. We will go over all of that with you, when we know what and where you'd like to build.
Here are more questions to ask about lot sizes:
How can I find out how big my lot has to be, for a specific floor plan?
Why do I need a bigger lot to have a side load garage?
I own several acres – can I put my home wherever I want on my land?
Will the builder look at the lot I am considering purchasing prior to me buying it, and give me his perspective about what it will cost to build there?
When you build with Travars Built Homes,

an on site assessment is part of our standard process

. We will talk about the fit of your floor plan to your lot, your driveway, and other site specific build imperatives.
Here are some common questions we can answer, after we take a look at your lot together:
How much does it cost to clear trees and shrubs off my lot?
What is the difference between a soil scientist and the county doing a soil evaluation?
What is an improvement permit and why do you need to get that for me that before the build permit?
If a septic permit only allows 3 bedrooms, is it possible to have 4 bedrooms?
How many bathrooms can I have in my home?
What kind of slope does my lot need to have for a walk-out basement?
Most basement homes in NC are walk-out, set into a slope of about 6 feet over the course of the home. We can add a basement to nearly any floor plan, but the the look of the home can change depending on the direction of the slope. Before selecting a home with a basement in the floor plan, talk with your builder about placement of your home.
Here are more common questions we'll help answer related to site conditions:
What is the difference between a sewer and a septic system, and how does that impact costs?
What is the difference in maintenance and build cost for a conventional septic system versus an engineered system?
What is the build cost for a well? How deep it will be?
What is a community septic system, and how does that work? What is a grinder pump and how much does that cost?
Will the lender combine the lot purchase and home build cost into one loan, or do I need to buy my land and home separately?
Your lot purchase and the construction of your home are typically bundled into one transaction with a construction to perm loan, so you do not need to buy the lot before you build.

Read more about NC new home financing and construction loans here

.
Where can I learn more about how to buy land in North Carolina?
Work directly with a real estate agent with expertise and experience in lot and land purchasing. Kelly McNabb, NC REALTOR® at Costello Real Estate and Investments, can help get you started.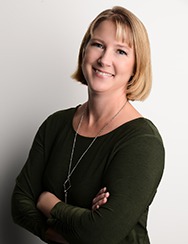 Kelly McNabb
REALTOR®/Broker (919) 391-0315 Costello Real Estate & Investments
kellym@costellorei.com kellymcnabb.costellorei.com
Here are the kinds of questions Kelly can help answer for you, in tandem with Travars Built Homes:
Has the perc test been done on this lot? Is it possible to build a home on land that does not perc? How does that work?
What does it mean when a listing says "water nearby"? How can I find out what it will cost to hook up to that city/county water source?
What can I do if the lot I want to purchase is land locked?
What do I need to know about flood plains?
If I want to have a future pool, what does the builder and the county need to know about that?
What is an impervious surface and how does that impact my build?
What do I need to know about setbacks and easements?
What is the difference between a lot survey and a plot plan and who handles that?