Are you asking the right questions when you talk with custom builders about costs for your North Carolina new home?
Here are 7 smart questions to ask custom home builders about their services, processes, and prices – before you sign a contract.
Questions to Ask a Home Builder: What's included in your services?
Travars Built Homes is a design/build custom home builder. We cover everything from permits to site assessment, plan modification, construction and completion of your home. We offer the highest quality standard features, finishes, materials and craftsmanship in the local market for affordable custom homes.

Read more about our services and standards, here.
Questions to Ask a Home Builder: Can you help me find a floor plan that can fit my budget?
Yes, we will make suggestions for floor plans based on the budget you give us. When we go over plans together, we'll offer suggestions for layouts and livability of the home, and tell you why certain types of architectural designs take more to build than others, even when layouts may appear to be similar. (Having the same number of square feet does not equate to the same build costs – specialty treatments and detail work in an architectural design that you might not even notice can make a huge impact on your build costs, even when layouts appear to be similar.) We can

suggest modifications

 or 

alternate plans

 that can be more cost effective.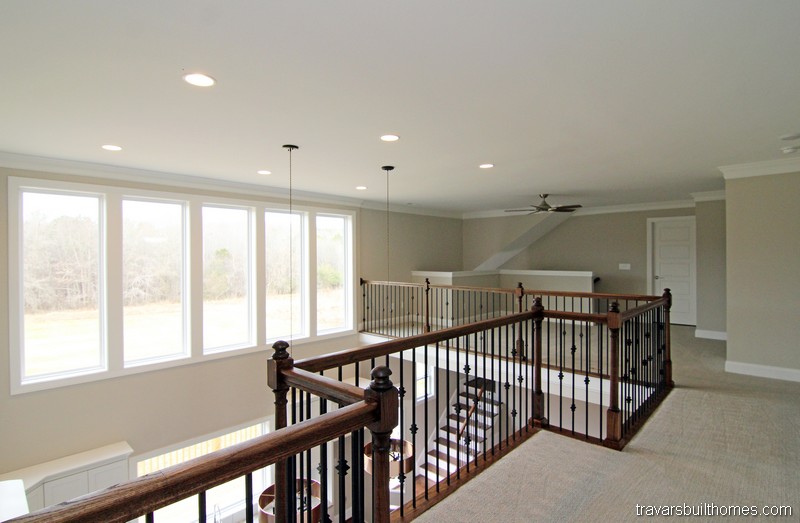 Questions to Ask a Home Builder: Can you modify my floor plan?
Do I need to pay an architect or is the price of modifications included with your home price? Travars Built Homes can make a wide variety of changes to your plan, at no extra charge. We can re-arrange the kitchen, include an in-law or multigenerational suite, add a basement, or convert a two story room into a bonus room upstairs. Ask us about your floor plan – we'll show you all the possibilities.
Questions to Ask a Home Builder: What kind of details can I expect to see in a custom home quote?
Your Travars Built spec package will include about 15 pages of details about the materials, processes, services, and energy efficiencies in your home. Keep in mind that you can only compare what is given to you in writing – that's what will be in your contract.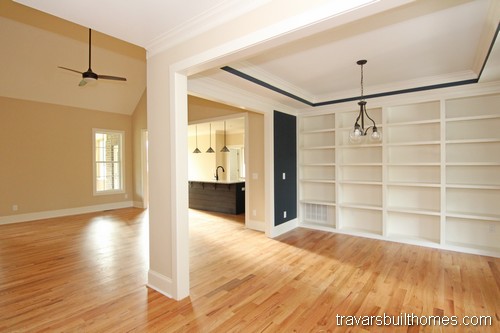 Questions to Ask a Home Builder: How much interaction will you have with me when my new home is being built?
Our build process at Travars Built Homes

is outlined in your personal online portal, where you can stay in-touch and informed about what's happening with the build of your new home. You will also have the opportunity to meet with your builder on site at all key points during the build.
Questions to Ask a Home Builder: Is my site work (such as grading, clearing, driveway, septic, well) included in your pricing?
When you choose Travars Built Homes, your site work is allowance based. We allocate dollar amounts for your clearing, grading, footings, etc. The allowances are based on

footprint size

, topography of the lot, how much vegetation and trees there are, and other factors we consider based on years of experience building new custom homes in North Carolina. And we go over everything with you – just ask us for pricing.
Questions to Ask a Home Builder: How long does it take to you to build a home?
A typical timeline to build a custom home by Travars Built Homes is about 6-9 months, once the project is underway.

Get more details about our timelines to build, here.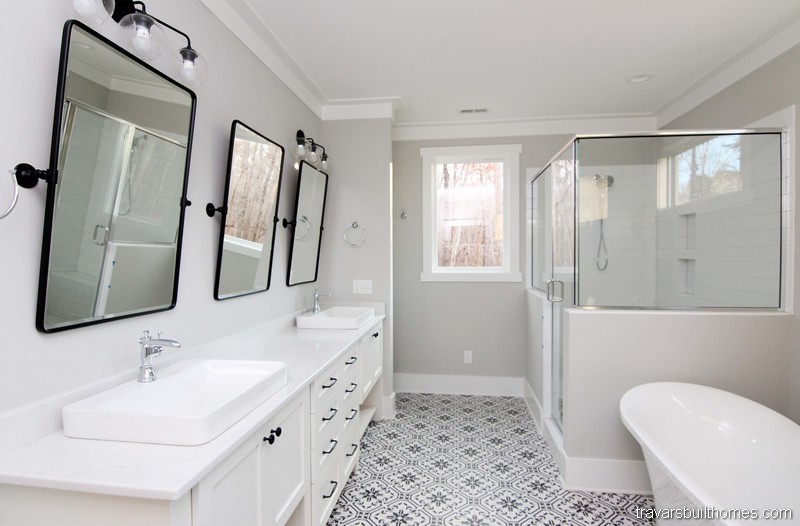 Remember to ask each builder the same set of questions, and request pricing on the same (or very similar) floor plans so there's no confusion about what's offered. Want to learn more about the process to build a new custom home in North Carolina?

Contact us!