Love the layout, hate the exterior of the custom floor plan you want to build? Change it! Here are 4 ways to increase curb appeal in the

Chapel Hill

area by considering different exterior materials for the build of your new home, with pros and cons.
Custom Home Exterior Material Example #1: Vinyl Siding
If you want to save money, vinyl is an exterior material worth considering. Be sure to take your time with your color selection, and take a look at all the options.
Pros: Want a more custom look? You can dress things up with shutters, gable vents, corbels or column wraps. Vinyl can be cleaned with power washing and typically would not be repainted at a later date.
Cons: Some communities do not allow vinyl exteriors. Vinyl siding may fade – with darker colors absorbing more sunlight than lighter colors. It can also expand and shrink with temperatures.
Custom Home Exterior Material Example #2: Vinyl Siding and Veneer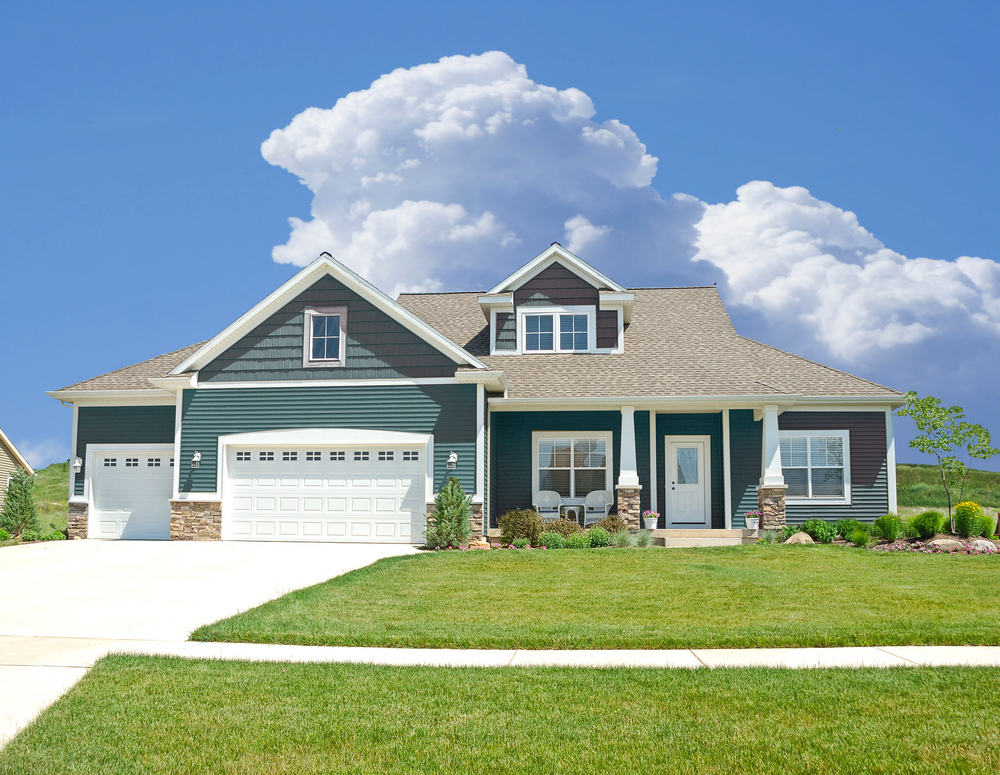 A small amount of stone veneer and picture frame details around the windows can make a big difference. The stone water table provides another texture for this home, and won't break the bank if the amount of stone is kept to just enough for a water table and column base. If you are doing exterior selections, consider picking the stone first. Then choose roofing with a similar color scheme, such as Drift Wood or Weathered Wood shingles.
Custom Home Exterior Material Example #3: Fiber Cement Siding With Stone Accents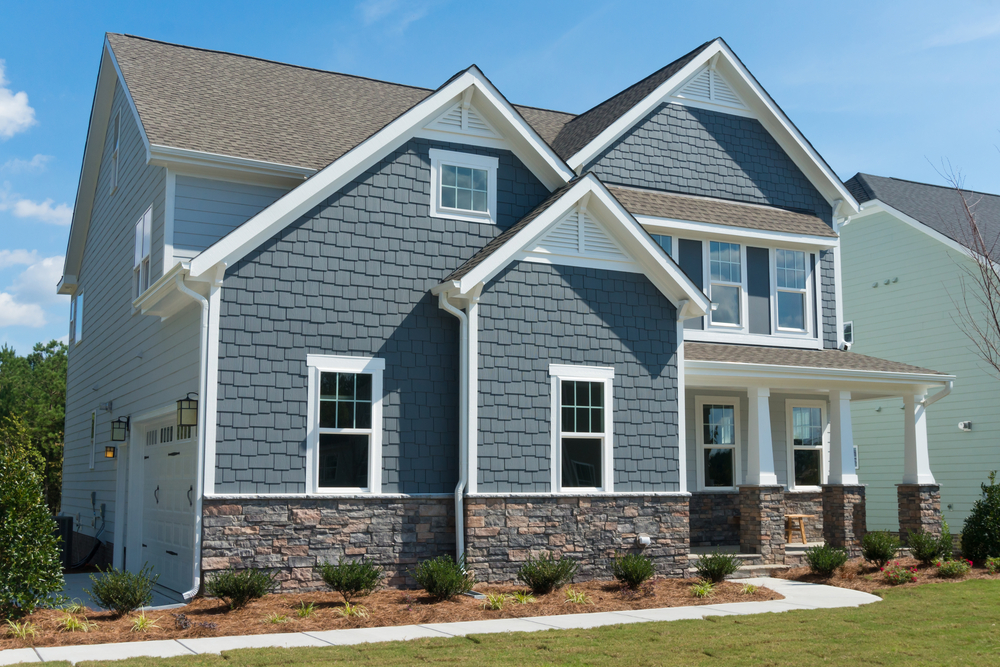 The

curb appeal

of this fiber cement and stone home does a very nice job of blending multiple texture types and materials. The medium blue shakes seen on the face of the garage wall break the patterned straight lines. They also pull the color right out of the stone veneer below. The light blue lap siding on the sides and rear of home and complementing white picture frames around the windows, gable vents and gutters combine to make a well balanced exterior. The

Mackenzie

seen just below follows this formula and also looks great!
Pros: The mix of materials and colors make this home feel custom and comfortable. Adding stone to the front but keeping the other 3 sides of the home in fiber cement saves on cost.
Cons: Fiber cement costs more than vinyl. Stone veneer costs more than fiber cement.
Custom Home Exterior Material Example #4: All Brick and Stone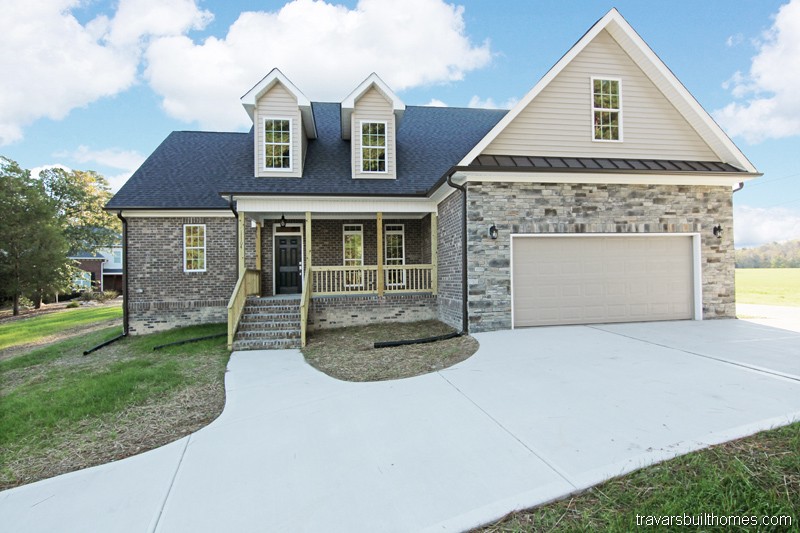 The classic look of full brick veneer creates curb appeal so compelling that some entire communities require it. This full brick home is even more interesting due to the brick color choice and the stone front accent on the garage face.
Pros: Bricks are sturdy and durable, typically requiring almost no maintenance other than occasional power washing.
Cons: That low maintenance and solid look comes with a higher price tag than most exterior materials.
Get information about building a custom home with Travars Built Homes – including more ways to create a cost effective new home in North Carolina.